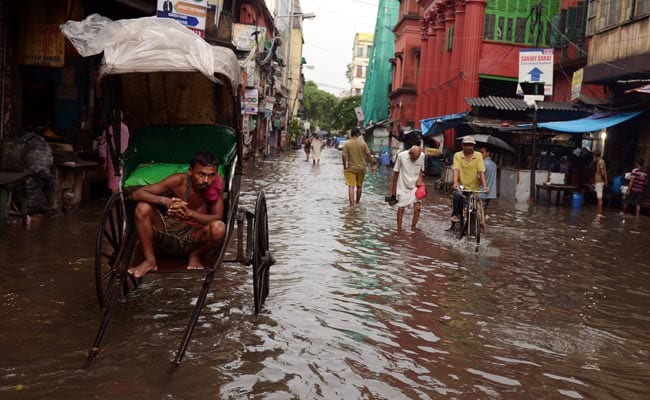 Kolkata:
There was massive water-logging in Kolkata today as incessant rainfall and thundershowers over the night caused rainwater to accumulate in several areas.
The Metrological Office recorded "heavy" rainfall of 122.4 mm during the night and has said it will pour throughout the day.
Residents had to wade through ankle-deep to knee-deep water in Jadavpur, Baishnabghta, Behala, Belgachia areas and as well as those close to the airport at Rajarhat.
In south Kolkata's Purna Das Road, uprooted trees snapped power connection causing the disaster management unit of Kolkata Police and officials of Calcutta Electric Supply Corporation to rush to the spot to restore electricity.
Traffic crawled on the EM Bypass, the stretch that connects eastern Kolkata to rest of the metropolis.
Damaged roads due to ongoing metro extension work added to driving woes. Cabs refused to ply in many places owing to waterlogging while others charged a hefty amount to passengers.