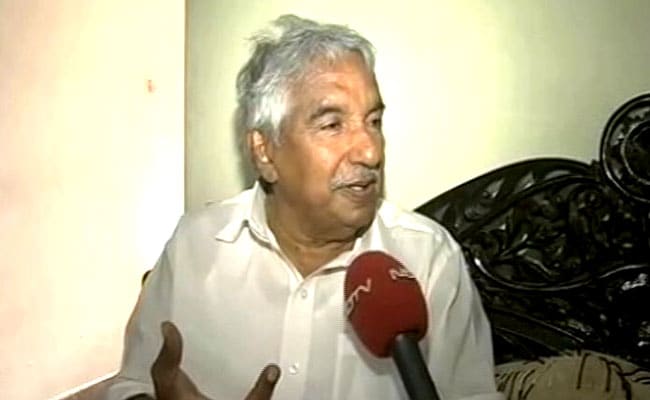 Thiruvananthapuram:
The political tussle over Kerala's multi-crore solar scam intensified today as Chief Minister Pinarayi Vijayan presented to lawmakers a report on the matter, compiled by a retired judge.
Justice G Sivarajan has accused former Chief Minister Oommen Chandy, his personal staff and two ministers of involvement. On the basis of the report, the Chief Minister had ordered last month that criminal cases be filed against Mr Chandy. The Congress-led UDF today dared Mr Vijayan, who heads the LDF government, to take action, alleging that the report does not cite any evidence against Mr Chandy.
The two main accused the scam, Saritha Nair and Biju Radhakrishnan, had allegedly duped several businessmen of crores of rupees by promising solar panels at cheap rates. They had allegedly got the contracts by claiming proximity to Mr Chandy.
The report tabled today said Oommen Chandy, "through his personal staff, assisted Team Solar accused Saritha and her company in enabling them to cheat their customers". It also said then home Minister T Radhakrishnan made "all efforts to ensure that Oommen Chandy is extricated from criminal liability... Power minister Arayadan Mohammad assisted team solar company in whatever manner possible."
The report also questioned the probe by the Special Investigation Team, saying it tried to extricate Mr Chandy through "dubious methods". Citing an instance, it said the SIT has made no efforts to ascertain whether Mr Chandy and Saritha Nair had spoken although there was evidence of multiple phone calls to the former Chief Minister's residence from her phone.
Though the report mentions a letter written by Saritha Nair from jail on July 2013, which contains sexual harassment allegations against Mr Chandy and former UDF ministers, the commission did not produce any evidence.
The UDF today rubbished the report and challenged Chief Minister Vijayan to take action on it.
Mr Chandy said the allegations against him are backed by no facts or evidence. "If any of the allegations against me, including that of sexual exploitation, can be proved, I will resign from public life." Pointing out that the government first said cases will be filed, he said it now maintains that a special team will be set up "for further probe". "They know they started off in the wrong direction, without any evidence," the former Chief Minister said.
"Pinarayi Vijayan told media that cases will be registered against Oommen Chandy and other ex-ministers. But where is the case? It has been so many weeks," Opposition Leader Ramesh Chennithala told a press conference. The reason, Mr Chennithala said, was that the report does not mention any evidence. "This is purely politically motivated and a political witch-hunt with no evidence in hand", he added.