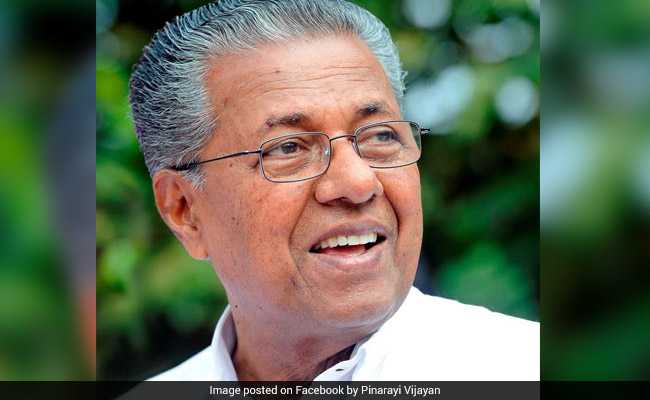 Kochi:
An Indian man in Dubai was sacked from his job after he threatened to kill Kerala Chief Minister Pinarayi Vijayan in a Facebook video which went viral on social media, a media report said today.
Krishnakumar SN Nair, a former Rashtriya Swayamsevak Sangh (RSS) supporter who worked as a senior supervisor at an Abu Dhabi-based construction company, said in the nearly four-minute long video that he was planning to travel to Kerala to carry out the act.
"I am a former RSS worker. I am going to be active again. I am resigning my job here and returning to Kerala. I am staying in Dubai. I will be in Kerala for 2-3 days with an aim to kill," Nair said.
"It is time to sharpen old knives. I am least bothered how my life is going to end. If we decide to kill a person then we need to finish the job," the Khaleej Times reported.
He was sacked with immediate effect yesterday for the provoking Facebook post. Nair will be returned to Kerala soon after all formalities are over, the report said.
Nair said the reason behind his decision to kill the Chief Minister was the apathy shown by the Kerala police towards a Kerala television artiste who had recently made derogatory remarks against a state BJP woman leader.
"I have lost my job. I am ready to face any action. I remain an RSS supporter. I seek forgiveness from Pinarayi Vijayan and all politicians," Nair later apologised, saying the was was done when he was drunk.
"I am sorry and seek forgiveness from honourable Kerala chief minister and his family. All Keralites please forgive me," he said in another video.