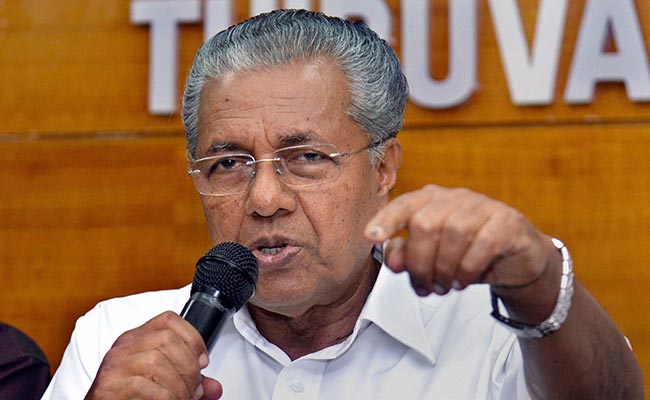 Thiruvananthapuram:
After the completion of the CPI-M-led Left Democratic Front (LDF) government in office, Kerala Chief Minister Pinarayi Vijayan released a "progress card" listing the performance of his ministers and projects and initiatives -- from agriculture to administrative -- implemented by various departments.
The 59-chapter report, released by Governor P Sathasivamat last evening, claimed that the government had fulfilled several of its over 600 poll promises mentioned in the manifesto.
It highlighted that 28,000 houses have been completed as part of the government's ambitious Livelihood Inclusion and Financial Empowerment (LIFE) Mission, for the homeless in the state. It also said an additional 34,000 acres were brought under paddy cultivation. Mr Vijayan assured that the rest of the promises will be fulfilled in the next three years.
The chief minister said the government has brought a change in the 'rotten political culture' that existed in the state before it came to power in 2016. Official sources said the progress report would be uploaded on the government website and suggested people to send their feedback via email or post.
The office of the chief minister had sent a form to each of his 18 cabinet colleagues to state the overall performance of the minister's departments by indicating the progress made so far.
(With inputs from agencies)