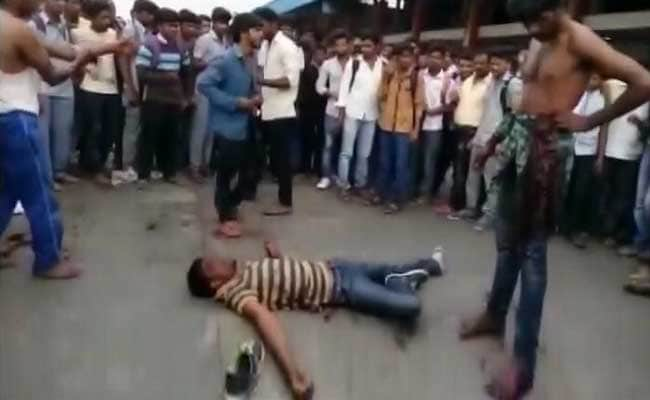 Highlights
Man beaten up and stabbed for allegedly staring at a young woman
The man called his brother, friends for help; the two groups had a brawl
His brother was stabbed too; cops say case has been filed and 5 arrested
Hassan:
For nearly 20 minutes, a young man was beaten up, then stabbed, then assaulted again on a crowded street in Karnataka, while nobody, other than his friends, tried to help him, while several bystanders filmed the entire attack on their cellphones.
At 4.30 pm yesterday, a man identified as Dhanush by the local police in Hassan, 185 kms from Bengaluru, was allegedly staring at a young woman at a bus stop when two men took offense and got into a verbal quarrel with him.
Dhanush called his brother and two friends for help and a fight broke out between the two groups.
Then, Dhanush's brother, Sudeep, was stabbed. On camera, he can be seen bleeding profusely. At the bus stop nearby, people stand and watch.
Senior police officer Rahul Kumar told NDTV that the attack stopped only when a police team arrived.
"A case was registered yesterday and five of them have been booked and arrested," he said.