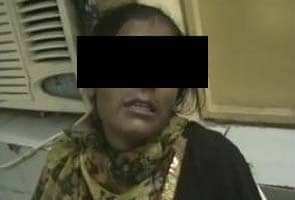 Kanpur:
A 25-year-old woman tried to commit suicide by slitting her wrists outside the office of a senior police officer in Kanpur.
The incident happened on Monday when Mehezabeen, the wife of a rickshaw puller, was waiting outside the office of Deputy Inspector General (DIG) Amitabh Yash to complain about two men who were sexually harassing her in her locality of Naubasta. She claimed that she wanted to meet the DIG to report about what she alleged as police inaction regarding the molestation case she had filed against the two men.
The woman alleges that the staff at the DIG office kept her waiting for hours. Unable to meet the DIG, Mehezabeen ran out of patience and slit her wrists.
The incident caused a commotion at the DIG's office and the cops present there immediately rushed the woman to the hospital.
Mehezabeen sustained minor injuries in the incident.
The DIG, meanwhile, has ordered an inquiry into the matter.