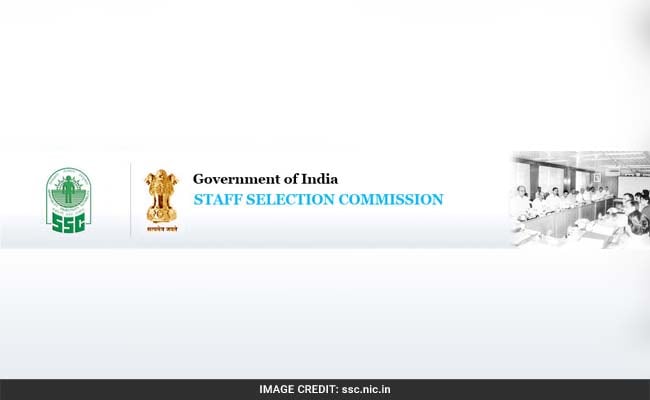 New Delhi:
Staff Selection Commission (SSC) has released the admit card for Combined Higher Secondary Level (CHSL) 2015 exam for Skill Test. The admit card is available for download from the official website. Skill Test is the second phase conducted for selection of Lower Division Clerk (LDC), Postal Assistant, and Data Entry Operator (DEO) for government departments and ministries. The skill test is only a qualifying exam. The skill test comprises of a Data Entry Speed Test (DEST) conducted for DEO post and Typing Test for LDC and Postal Assistants.
How to Download Admit Card
Step one: Go to SSC official website: ssc.nic.in
Step two: Click on the Admit Card tab on the top of the page.
Step three: Click on your respective region link. You will be redirected to SSC regional website.
Step four: Click on Download Admit Card link and then proceed to download link for CHSL 2015 Skill Test.
You will have to provide your roll number or registration number and enter a captcha code to download the admit card. The details of the exam would be on the admit card such as venue, date and time for the test.
SSC CHSL Skill Test
Skill Test is the second round in the recruitment process of LDCs, DEOs, and Postal Assistants. The skill test norms for different posts are as follows:
Data Entry Operator: Data Entry of approximately 8000 Key Depressions per hour on computer in 15 minutes. Visually handicapped candidates would be allowed 35 minutes.
Lower Division Clerk and Postal Assistant/Sorting Assistant: Typing Test in English with speed of 35 words per minute or 10500 key depression per hour in 10 minutes. Typing Test in Hindi with speed of 30 words per minute or 9000 key depression per hour in 10 minutes. Visually handicapped candidates would be given 30 minutes.
Click here for
Job News