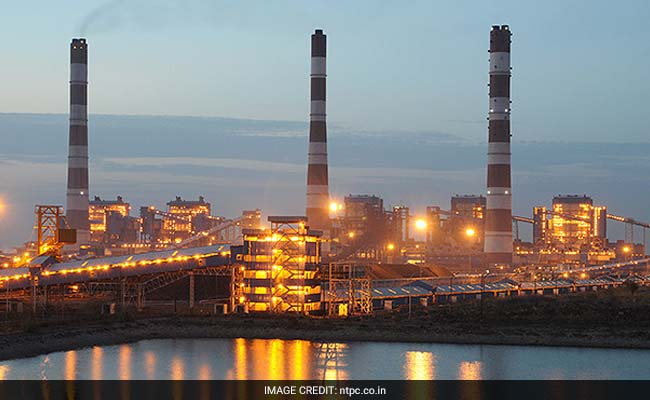 New Delhi:
National Thermal Power Corporation Limited which is a Public Sector Undertaking (PSU), engaged in the business of generation of electricity and allied activities has opened the application window for 120 Engineering Executive Trainees. NTPC has published detailed advertisement in its official website.
Last date to apply for NTPC Recruitment 2017 is January 31, 2017.
NTPC
NTPC Limited, India's largest power company with an installed capacity of 48,028 MW, is presently
operating 45 Stations (19 Coal based stations, 7 combined cycle gas/liquid fuel based stations, 1 Hydro based station, 9 Joint Venture stations and 9 renewable energy projects).
Vacancies
NTPC Recruitment 2017 of Engineering Executive Trainees are in disciplines of :
Electrical - 40 vacancies
Mechanical - 50 vacancies
Civil - 10 vacancies
Electronics - 10 vacancies
Instrumentation - 10 vacancies
Eligibility details for NTPC Recruitment 2017
Age Limit :
The age limit of applicants who are applying for NTPC Engineering Executive Trainees recruitment should be 27 years as on 31.01.2017
Education:
Full time Bachelor's Degree in Engineering or Technology/AMIE with not less than 65% marks, taking average of all the Years, irrespective of the weightage given to any particular year by the Institute/University. Final year/semester students are also eligible however they have to obtain at least 65% marks in their engineering degree.
Selection Process
Eligible candidates will have to appear for Graduate Aptitude Test in Engineering (GATE)-2017. Based on the GATE-2017 marks and requirement, candidates will be short listed for appearing in Online Aptitude Test, which is only qualifying in nature. Based on performance in Aptitude test, candidates will be further shortlisted for Group Discussion and Personal Interview. Candidates need to secure minimum qualifying marks each in Group Discussion and Interview separately, before being considered in the merit list. The final merit list will be prepared based on 85% weightage of GATE-2017 marks, 5% weightage of GD marks and 10% weightage of Interview marks. Please note that for ET-2017 recruitment, GATE scores of 2017 will only be valid.
Important Dates for NTPC Engineering Executive Trainees Recruitment 2017
Starting date for submission of online application: 10.01.2017
Last date to apply via online application: 31.01.2017
Click here for more
Job News