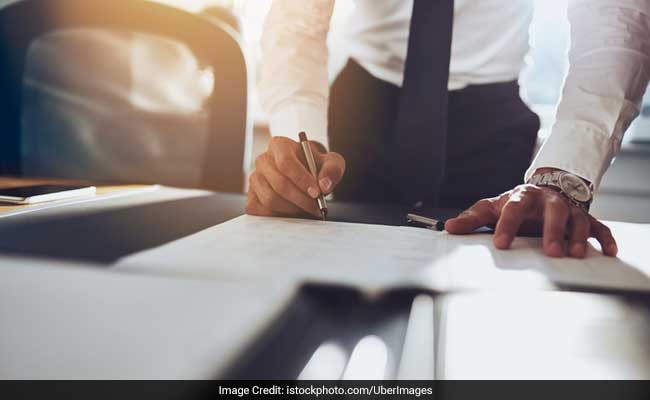 New Delhi:
Central Reserve Police Force (CRPF) has notified about the online recruitment drive for Assistant Sub Inspector (Steno) posts. Interested candidates can submit their application on or before 25 April 2017. The online application process will start on 27 March 2017. As per the official release, "The vacancies notified are purely tentative and may increase/decrease at any time of recruitment process due to administrative reasons. The recruitment process will involve Physical Standard Test (PST) and Documentation, Written Examination, Skill Test and Medical Examination." A total of 219 vacancies have been notified as of now. As a serious aspirant, you should be aware of the eligibility criteria. Candidates should ensure their eligibility (as prescribed by CRPF) before applying.
Eligibility CriteriaEducational Qualification
: Candidates must have passed intermediates exam.
Age Limit:
18-25 years as on 25 April 2017 , relaxation norms are applicable as mentioned in the official notification
Read more about CRPF Assistant Sub Inspector RecruitmentSkill Test
: For dictation (10 minutes), candidates should have speed of 80 words per minute. Transcription time will be 50 minutes in English or 65 minutes in Hindi. Transcription test will be conducted only on computers.
Height
: 165 cms for male candidates (162.5 cms for candidates belonging to ST category) and 155 cms for female candidates (150 cms for candidates belonging to ST category). Relaxation in height is also applicable for candidates falling in the categories of Garwalies, Kumaonis, Gorkhas, Dogras, Marathas and candidates belonging to the state of Sikkim, Nagaland, Arunachal Pradesh, Manipur, Tripura, Mizoram, Meghalaya, Assam, Himachal Pradesh and Jammu & Kashmir.
Chest (male candidates)
: 77 cms unexpanded (76 cms for candidates belonging to ST category) and 82 cms expanded (81 cms for candidates belonging to ST category)
Weight:
Candidates must have proportionate weight as per their height and age. Over/ under weight will lead to disqualification.
Candidates should note that the posts are combatised and purely temporary in nature but likely to continue.
Read more about CRPF ASI Steno recruitment selection procedure
Click here for more
Jobs News