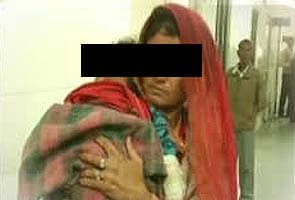 Jaipur:
Five days after she went through plastic surgery to reconstruct her face, a five-month-old baby girl, whose nose and lips were bitten off by her abusive father, died in a hospital in Jaipur today. The father will be charged with murder, the police said.
The baby and her older sister were both assaulted by their drunk father in Bikaner, about 400 kms from Jaipur, on the night of January 26. The mother filed a police case, leading to her husband's arrest, and her in-laws punished her by throwing her out of the house they shared.
After NDTV reported on the family, viewers and NDTV.com surfers donated generously.
"The condition of the baby deteriorated last night after she was breastfed by her mother. The milk entered into her lungs following which some complications developed and she was put on ventilator support but she died," said a spokesperson of the Sawai Man Singh Government Hospital in Jaipur.
The baby was scheduled to undergo another operation in a fortnight.
(With inputs from PTI)