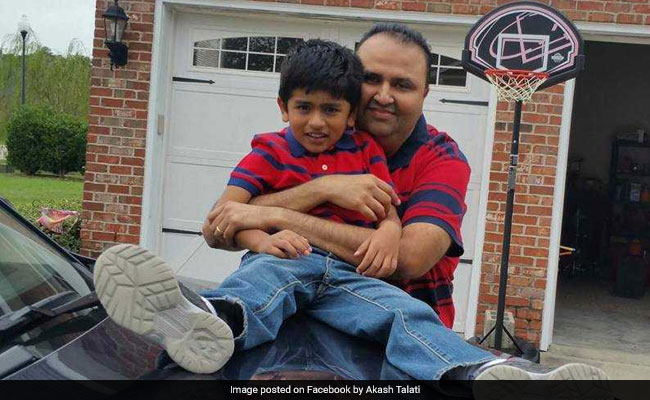 New York:
An Indian-origin owner of a motel was shot dead and four other people were injured in a shootout in the US state of North Carolina, police said.
Akash R Talati, 40, who owned Knights Inn and Diamondz Gentlemen's Club in Fayetteville city, was an innocent bystander when a man who had been escorted out of the club returned soon and exchanged gunfire with a security guard yesterday, police Detective Jamaal Littlejohn said.
Police said they were called to the club at 1:51 AM on Saturday.
Detective Littlejohn said Markeese Dewitt, 23, of Fayetteville has been charged with attempted murder and assault with a deadly weapon inflicting serious injury.
Mr Littlejohn said Markeese Dewitt was shot four or five times and remained in serious condition at Cape Fear Valley Medical Centre, fayobserver.com reported.
He said only Markeese Dewitt and the security guard exchanged gunfire and the others were bystanders.
One of the victims was in a fair condition at the hospital. The two others were treated and released. Akash Talati,reportedly from Anand in Gujarat, died at the hospital.
External Affairs Minister, Sushma Swaraj confirmed Akash Talati's death in a series of tweets.
Indian Embassy in US has informed me of the circumstances leading to the death of Akash Talati, a US citizen of Indian origin. /1

— Sushma Swaraj (@SushmaSwaraj) November 12, 2017
The deceased was shot by an assailant who was escorted out of his club. The security guard returned the fire and the assailant was also injured. /2

— Sushma Swaraj (@SushmaSwaraj) November 12, 2017
We are in touch with the family of the deceased and will provide them all help. /3

— Sushma Swaraj (@SushmaSwaraj) November 12, 2017
Police have not released the names of three other people who were injured. Mr Littlejohn said they included the security guard and a female employee of the club who operated the cash register.
The detective said security escorted Markeese Dewitt out of the club because he had caused a disturbance. He said Markeese appeared to have gone to his vehicle, got a gun, went back inside the club and started shooting.
Detective Littlejohn said police have no idea what caused Markeese to get kicked out of the club.
"All we know is he got put out, he goes and gets a gun and it goes crazy from there," Mr Littlejohn said.
Detectives are actively investigating the homicide and shooting and have appealed to the public to contact them if they have any information on the incident.