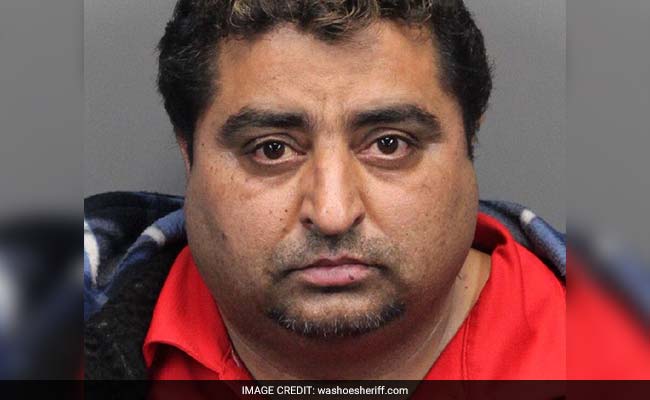 New York:
A 42-year-old Indian man who received asylum in the US has pleaded guilty to planning terror attacks in India by providing material support and resources to terrorists involved in the Khalistan movement.
Balwinder Singh, a resident of Nevada, pleaded guilty before US District Judge Larry Hicks to one count of conspiracy to provide material support to terrorists, knowing and intending that such support would be used to carry out terrorist attacks overseas, Acting Assistant Attorney General for National Security Mary McCord said yesterday.
"Balwinder Singh attempted to provide material support and resources to terrorists to create violence and disruption abroad," Ms McCord said.
"Identifying, thwarting and holding accountable individuals who pursue international terrorism is a top priority of the Department of Justice," she said.
A citizen of India and permanent US resident, Balwinder Singh went by the aliases of "Jhaji", "Happy" and "Baljit Singh" and has been detained and charged since his arrest in December 2013.
He faces the statutory maximum penalty of 15 years in prison and deportation following his release. His sentencing was set for February 27.
His indictment says that Balwinder Singh obtained asylum in San Francisco using a false identity.
According to the court filed documents and admissions made in connection with the plea agreement, between September and December 2013, Balwinder Singh conspired with others to support terrorist attacks in India.
Balwinder communicated with co-conspirators by telephone to discuss these plans and agreed to provide material support by facilitating a co-conspirator's travel to and within South Asia, providing funding and materials necessary to carry out an overseas attack.
In October 2013, Balwinder and the co-conspirators agreed that one of them would travel to India that same year and carry out "likely an assassination or maiming of an Indian governmental official." The final target would be determined after the co-conspirator arrived in South Asia.
Balwinder purchased two sets of night-vision goggles, gave them to a co-conspirator who was going to carry out the planned attack.
In December 2013, the co-conspirator attempted to board a flight from the San Francisco International Airport to Thailand in order to carry out the attack, but was prohibited by the US law enforcement from boarding the flight.
As a result, the planned attack was never executed.
After this, Balwinder Singh and his co-conspirators continued to discuss and plan terror attack in India until he was arrested. The defense attorney noted that a clause in the plea agreement would allow Balwinder Singh to ask to be sent to a third country, not India, under the US Convention Against Torture.