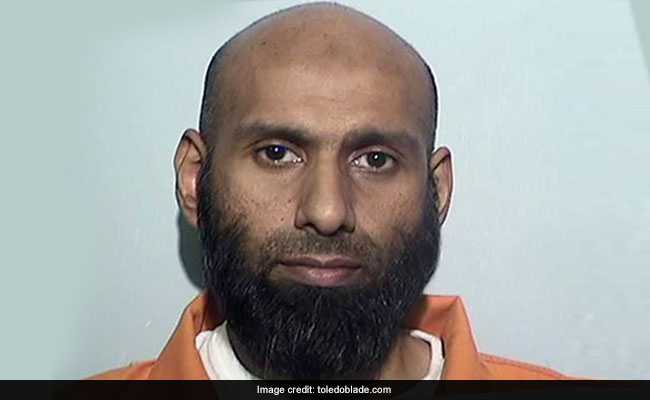 Houston:
A 38-year-old Indian engineer in the US state of Ohio, accused of funding a top al-Qaida leader, has pleaded guilty to concealment of financing of terrorism.
Ibrahim Zubair Mohammad,
second of the two brothers
, is accused of sending money to Anwar al-Awlaki in Yemen. Al-Awlaki was later designated a terrorist and
killed by a US drone in 2011.
Mohammad is to receive an agreed-upon prison sentence of 60 months, although he would receive credit for the 30 months he already has spent in the Lucas County jail awaiting trial, The Blade newspaper reported on Wednesday.
US District Judge Jeffrey Helmick told him that due to his plea and conviction, he would be deported to India.
"You ultimately will be removed from this country and told you are not welcome to come back," the judge said.
Mohammad had studied at the University of Illinois and lived in Toledo since 2006.
As part of a plea agreement, the four original charges brought by a federal grand jury in 2015 are to be dismissed at the time of sentencing, which was not scheduled, the report said.
Two co-defendants, Sultane Roome Salim, 43, and his brother, Asif Ahmed Salim, 37, are scheduled for a change of plea hearing before Judge Helmick later today. Mohammad and the Salims had been set for trial April 23 with jury selection beginning on Monday.
A fourth co-defendant, Mohammad's brother, Yahya Farooq Mohammad, 39, pleaded guilty last year to conspiracy to provide and conceal material support or resources to terrorists.
He had also pleaded guilty to solicitation to commit a crime of violence for a separate case in which he tried to hire a hitman to kill Judge Jack Zouhary. At the time, Judge Zouhary was presiding over the terrorism case.
Yahya Farooq Mohammad
was sentenced to a total of 27 years in prison and ordered deported to India once he completes his prison term.
Michael Freeman, an assistant US attorney, outlined the factual basis for the charge to which Ibrahim Mohammad pleaded guilty.
Mr Freeman said Mohammad's brother and others raised money in 2009 in the United Arab Emirates to deliver to al-Awlaki in Yemen.
Mr Freeman said Farooq raised some funds through credit card fraud, sought funds from others he knew, and enlisted his brother in the United States to help.
Two associates of Farooq delivered $7,000 to an associate of al-Awlaki in Yemen in late January, 2009, Mr Freeman said. In July, 2009, Farooq delivered $22,000 to an associate of al-Awlaki.
Ibrahim knew, mr Freeman said, that al-Awlaki had expressed support for the killing of 13 US service personnel at Fort Hood, Texas, by Nidal Hasan on November 5, 2009, and that al-Awlaki had been involved in the attempt to destroy an airliner over Detroit on December 25, 2009.
When interviewed by the FBI in Chicago in 2011, Ibrahim lied about the financial transactions, Mr Freeman said, and later deleted emails that contained words such as Awlaki, jihad, Taliban, and Yemen from his email account.