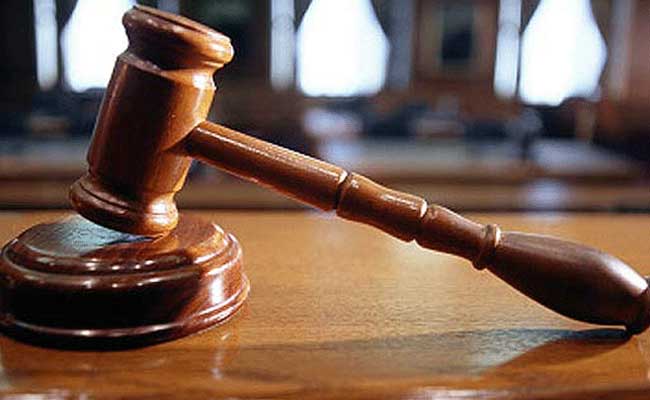 Washington:
Two Indian brothers are among four men who have been indicted by a US federal court on charges of providing material support to slain al-Qaeda leader Anwar al-Awlaki, prosecutors said on Thursday.
The two Indians are Yahya Farooq Mohammad, 37, and his brother Ibrahim Zubair Mohammad, 36. The other two are Asif Ahmed Salim, 35, and his brother Sultane Room Salim, 40.
All four men have been indicted on one count of conspiracy to provide and conceal material support and resources to terrorists, one count of providing material support and resources to terrorists and one count of conspiracy to obstruct justice.
Farooq and Ibrahim also face an additional count of conspiracy to commit bank fraud in terms of thousands of dollars.
"According to the allegations in the indictment, Farooq Mohammad, Ibrahim Mohammad, Asif Salim and Sultane Salim conspired to provide and did provide material support to Anwar al-Awlaki in response to his calls to support violent jihad," said Assistant Attorney General John Carlin.
The Department of Justice said Farooq was an engineering student at Ohio State University between 2002 and 2004. In or around March 2008, he married a US citizen.
His brother Ibrahim studied engineering at the University of Illinois Urbana-Champaign from 2001 through 2005. In 2006, he moved to Toledo, Ohio, and also married a US citizen.
He became a lawful permanent resident of the US in or around 2007, federal prosecutors said.
The other two accused - Asif Salim is a US citizen who studied at Ohio State University between 2000 and 2005. He became a resident of Overland Park, Kansas, in 2007.
His brother, Sultane Salim, is also a US citizen who resided in the Chicago-area from 2006 through 2012, until he moved to the Columbus-area.
According to the indictment, from January 2005 through January 2012, the four conspired to provide money, equipment and other assistance to al-Awlaki.
They made various financial transactions in 2008 and 2009, and communicated about raising funds for a trip to the Middle East.
Farooq and Ibrahim obtained money by opening credit cards and withdrawing money with no intention of repaying the amounts obtained from the financial institutions, federal prosecutors alleged.
The indictment further alleges that on July 22, 2009, Farooq travelled with two others to Yemen to meet al-Awlaki.
They were unable to meet with al-Awlaki so instead travelled to Sana, Yemen, to meet with one of his associates.
Farooq and his two fellow travellers gave the associate approximately USD 22,000 to be given to al-Awlaki.
Al-Awlaki was killed in a US drone strike in 2011.