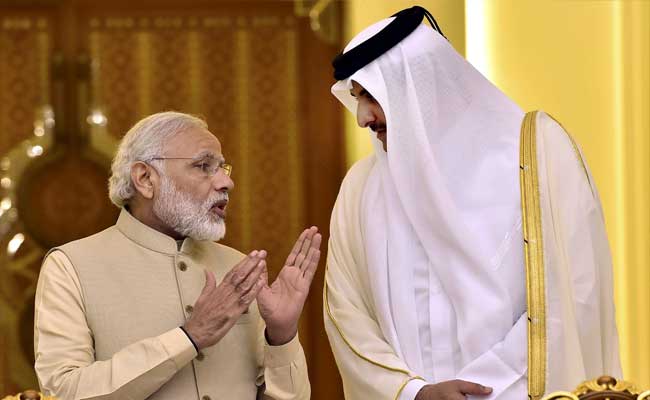 Highlights
No challenge for India, said Sushma Swaraj
Several Arab nations blamed Qatar of supporting terrorism
There is some panic buying by people stocking up on food: local media
New Delhi:
India will not be impacted by some
Gulf countries cutting off diplomatic ties with Qatar
, Foreign Affairs Minister Sushma Swaraj said on Monday.
"There is no challenge arising out of this for us. This is an internal matter of GCC (Gulf Coordination Council). Our only concern is about Indians there. We are trying to find out if any Indians are stuck there," she told reporters.
Saudi Arabia, the United Arab Emirates, Bahrain, Yemen and Egypt accused Qatar of supporting terrorism, opening up the worst rift in years among some of the most powerful states in the Arab world.
In the
biggest diplomatic crisis to hit the region in years
, some of the world's most powerful Arab nations announced today that they are ending ties with Qatar, accusing it of supporting extremism.
Bahrain, the United Arab Emirates and Yemen joined Saudi Arabia and Egypt in severing relations with gas-rich Qatar which reacted with fury, denying any support for extremists and accusing its Gulf neighbours of seeking to put the country under "guardianship".
The crisis is likely to have wide-ranging consequences, not just for Qatar and its citizens but around the Middle East and for Western interests.
Qatar hosts the largest US airbase in the region, which is crucial to operations against Islamic State group jihadists, and is set to host the 2022 football World Cup.
The Gulf states and Egypt said they were severing diplomatic ties and closing transport links with Qatar, which relies heavily on imports from its neighbours.
The Gulf states banned their citizens from travelling to Qatar and ordered Qatari citizens to leave within 14 days.
Saudi Arabia also closed its borders with Qatar, effectively blocking food and other supplies exported by land to Qatar.
Local media in Qatar reported there was already some panic buying by people stocking up on food.