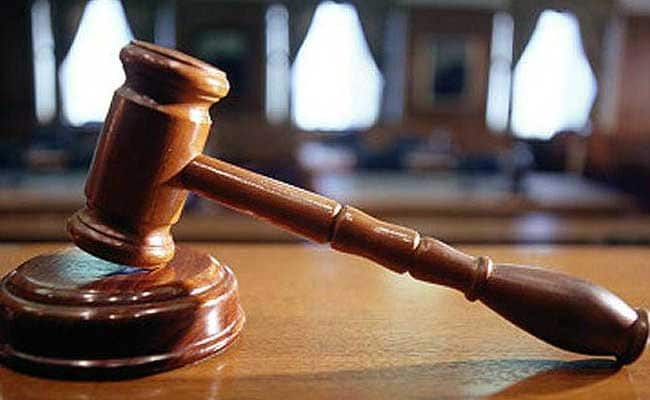 Singapore:
Three Indians were on Thursday jailed in Singapore for getting into a scuffle with the police in 2015 during a Hindu procession, according to a media report.
Ramachandra Chandramohan, 35, was sentenced to one year and one week in jail and ordered to pay a fine of SGD 8,000, Channel News Asia reported Thursday.
The businessman was convicted last month of seven charges - three for assaulting three policemen, two for verbally abusing an officer, and one each for disorderly behaviour and insulting a Muslim officer's religion.
He chose to serve an additional 26 days behind bars in lieu of paying the fine.
Operations manager Jaya Kumar Krishnasamy, 31, was fined SGD 8,500. The third man, 36-year-old safety officer Gunasegaran Rajendran, was fined SGD 8,000.
They were found guilty of three and two charges respectively.
The trio got into a scuffle with the police on February 3, 2015, when officers pulled a music troupe playing urumi a traditional Indian drum out of the procession.
The men had hired the troupe, even though the playing of musical instruments along the Thaipusam route was banned.
In sentencing the men, District Judge Kessler Soh said the "authority of the police (cannot be) undermined by acts of defiance and abuse".
The trio had "displayed contempt against authority" and made some offensive remarks directed at a Muslim officer, which could have "inflamed religious sensitivities," said the judge.
At a hearing earlier this month, the men said they would resign themselves to whatever sentence the court deemed fit.
However, they sought to explain the significance of Thaipusam, a holy festival for the Hindus held every year here as part of penance-prayer by devotees carrying Kavadis and milkpots from one temple to another in a procession.
"Thaipusam is very sacred. It is part of our culture, tradition... we cannot change our culture because of this," the Channel News Asia quoted Ramachandra has telling the court.
Though it seemed he had hit the policemen unprovoked, Ramachandra said that his reaction was "based on the approach (taken) by the authorities, the way they handled us, the way they spoke".
Gunasegaran pointed out that the men's interaction with the police before the scuffle broke out was not captured in incriminating videos played in court at their trial.
"We are not hooligans," he said. "We are responsible citizens; we hold jobs to support our families. Whatever happened (this is) not the real us. What triggered our behaviour was not captured in those videos," he told the court.
In convicting the men last month, the judge had found that the officers involved did not behave hard-handedly or unprofessionally.