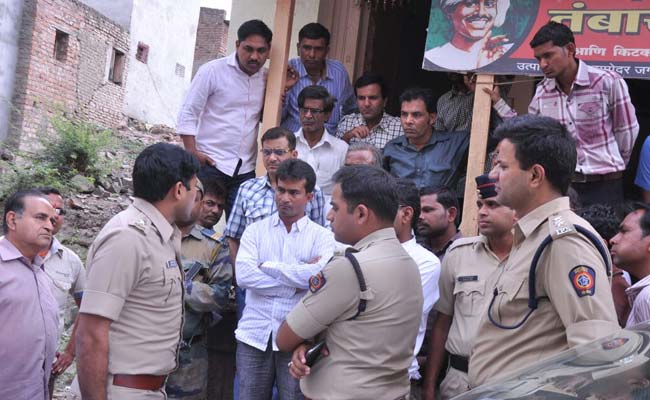 Mumbai:
A 17 year-old boy in the Wambhori Village of Ahmednagar District was stripped naked, garlanded with slippers and paraded by villagers, as punishment for having an affair with a girl from a different caste.

The young boy, from a Brahmin family, was in a relationship with the girl, who belonged to the Mali community, which villagers in Wambhori were opposed to.

The family of the boy was thrashed, allegedly by the girl's family, after which the youth was paraded naked around the village. This had come after a mobile phone, allegedly the boy's, was found in the girl's possession.

Top police officials rushed to the spot to ease the tension that gripped the area after the incident.


A case of criminal intimidation and trespass, among other charges, has been registered against members of the girl's family and others in the village following the incident. Police also arrested 17 people, including three women, after retrieving mobile phone footage of the incident. They are on the lookout for eight more people seen in the footage.
Wambhori is a village in the Ahmednagar District of Maharashtra, with a population of close to 22,000.