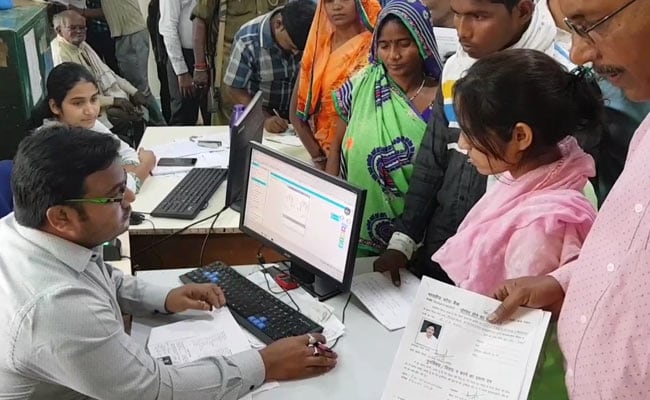 New Delhi: A proposed law which the government claims will help contain the impact of a failing bank is also designed to protect the rights of depositors, Finance Minister Arun Jaitley has said to allay worries that a "bail-in" provision allows depositors' money to be used by weak institutions to pay out of a total collapse. The Financial Resolution and Deposit Insurance (FRDI) Bill has been referred to a joint committee of parliament that will give its report in the winter session starting December 15.
Here's your 10-point guide to this story:
"The Financial Resolution and Deposit Insurance Bill, 2017 is pending before the Standing Committee. The objective of the government is to fully protect the interest of the financial institutions and depositors...The government stands committed to this objective," Mr Jaitley has said.
The assurance came as an an online petition by a Mumbai woman against allowing "a government entity to use depositors' money to save a bank on the verge of bankruptcy" got over 40,000 sign-ups in just 24 hours.
The petition appeals to the Finance Minister not let the FRDI bill pass with the 'bail-in' provision, stating, "Our hard earned money that we have saved for our children and for our future will be used to bail-in the banks."
Some financial analysts have suggested that "bail-in", as against bailout in which outside money is used to save a financial institution, may eat into funds parked by depositors.
Opposition parties have alleged that the government could use people's money to save financial institutions that have made bad lending calls. Banks are struggling under the burden of bad loans of around Rs 10 lakh crore ($150 billion).
Economic Affairs Secretary SC Garg has asserted that the proposed law does not dilute the protection depositors currently have. "Instead it enhances present protections in certain ways. Principal guarantee for PSU Banks' depositors come from government ownership which also remains completely unaffected," he said
The government has also said that, "Indian Banks have adequate capital and are also under prudent regulation and supervision to ensure safety and soundness, as well as systemic stability."
Currently, people's deposits of up to Rs 1 lakh are insured under the Deposit Insurance and Credit Guarantee Corporation Act, 1961, if a financial institution were to fail. Depositors are concerned that the proposed "bail-in" provision might remove that protection.
The FRDI Bill, 2017, tabled in the Lok Sabha on August 11 in the monsoon session, provides for an independent regulator, the Resolution Corporation, which will comprise representatives from other financial regulators such as the Reserve Bank of India and the Securities and Exchange Board of India.
Bank unions have opposed the bill as they fear the new authority may get powers to fundamentally change how public sector financial institutions function.
Get the latest election news, live updates and election schedule for Lok Sabha Elections 2019 on ndtv.com/elections. Like us on Facebook or follow us on Twitter and Instagram for updates from each of the 543 parliamentary seats for the 2019 Indian general elections.