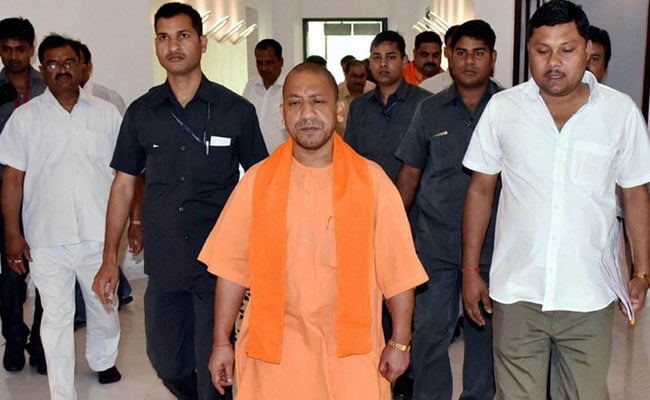 Highlights
5 Kalidas Marg - Yogi Adityanath's official residence in Lucknow
UP Chief Minister invites BJP leaders for thanksgiving feast
Big win comes with big responsibilities, he tells BJP leaders
Lucknow:
Chief Minister Yogi Adityanath held a thanksgiving feast for BJP leaders at his official residence in Lucknow on Wednesday after the party's massive victory in the assembly elections in Uttar Pradesh.
"I wanted to see the people because of whose hard work the party has got such a massive win," the Chief Minister said. The guest list comprised senior ministers in his team and the two Deputy Chief Ministers Keshav Prasad Maurya and Dinesh Sharma.
The 44-year-old Chief Minister - who represented Gorakhpur Lok Sabha seat in eastern Uttar Pradesh for nearly two decades - has said he was told about his new job just a day before he took oath on March 19. "Amit Shah told me that tomorrow is the oath-taking ceremony," he said at the UP Yoga Mahotsav, adding he left home in Gorakhpur with just two sets of saffron robes that were handy.
At his 5 Kalidas Marg bungalow in the state capital that he had moved into earlier in the day, Yogi Adityanath, however, had a message for the BJP's war horses too. He told them that the massive win had come bundled with big responsibilities. "Now we will have to stamp out blackmarketeering, dishonesty and corruption in the state," he declared.
He also pledged to raise the quality of primary education in the state. The Chief Minister added shoes as one of the facility that young school children should get from the state government, apart from school bags and uniform.