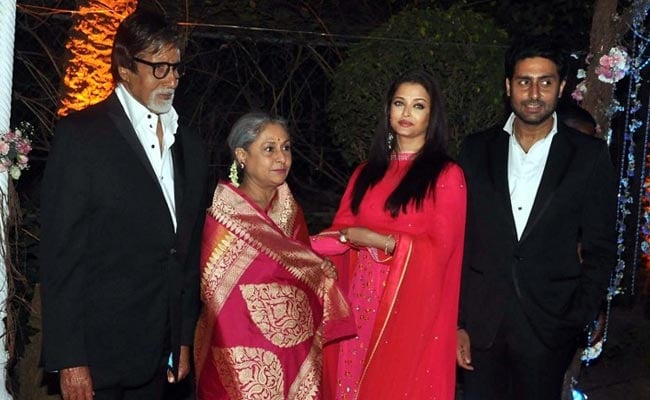 Highlights
Yash Bharti was established by Mulayam Singh over two decades ago
The prize includes 11 lakh in cash and Rs 50,000 monthly pension
Other winners of the award include Kailash Kher and Naseeruddin Shah
Lucknow:
Yogi Adityanath, the Chief Minister of Uttar Pradesh, has ordered an investigation into the state's top award - the Yash Bharti - set up by Mulayam Singh Yadav over two decades ago and given to Amitabh Bachchan, Naseeruddin Shah and Nawazuddin Siddiqui among others.
Mulayam Singh started the award in 1994 to honour eminent personalities who have done the state proud. During his son Akhilesh Yadav's rule, however, there were allegations that the prize - Rs 11 lakh cash and 50,000 monthly pension - was being handed out arbitrarily, mainly for the financial benefit.
Sources say if the inquiry establishes "misuse" of the award, the 50,000 monthly pension may be cancelled for recipients.
Some "Yash Bharti" winners like the Bachchan family - Amitabh Bachchan, Jaya Bachchan, Abhishek and Aishwarya Rai - have not taken the pension.
Over the years, others who have been honoured include eminent poet Harivansh Rai Bachchan, singers like Shubha Mudgal and Kailash Kher and cricketer Bhuwaneshwar Kumar.
When Mayawati came to power, she discontinued the award.
In 2012, when Akhilesh Yadav took office after winning a huge victory for his Samajwadi Party, he reinstated the award but this time, there were many questions and controversies.
Even as he faced questions about his choice of winners, Akhilesh Yadav was accused of going too far when during one award ceremony held at the new Chief Minister's headquarters Lok Bhawan in Lucknow, he announced the honour for the woman emcee on the spot.
Two staffers in the Samajwadi Party office were also named for the award - for "excellence in journalism".
Sources say the new Chief Minister has told officials that honouring undeserving candidates has undermined the value of the award.
Since taking office a month ago, Yogi Adityanath has been on a mission to clean up the administration and has subjected schemes of past governments led by Mulayam Singh, Mayawati and Akhilesh Yadav to intense scrutiny.
Yesterday, electricity officials landed up at Mulayam Singh's house in Etawah for a surprise inspection and found that way more power was being used than sanctioned. The 77-year-old former Chief Minister also owes lakhs in unpaid bills and has been given till the end of the month to pay up.