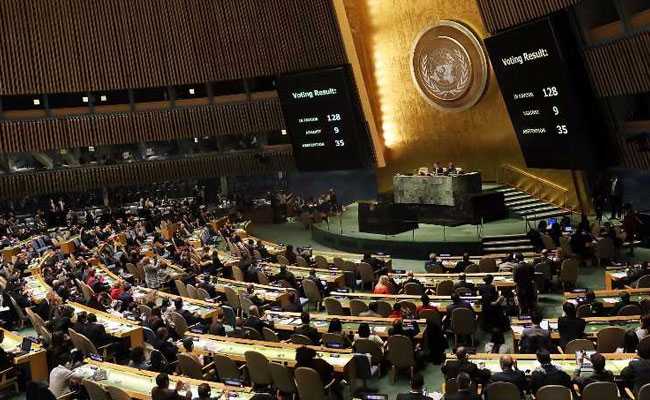 Port Louis, Mauritius:
India is the mother of Mauritius and as a son, the country would do its best to support recognition of Hindi as an official language at the United Nations, Minister Mentor Anerood Jugnauth said.
He was speaking at the concluding session of the 11th World Hindi Conference at Port Louis.
"It is time that like other languages, Hindi also gets its place at the international stage. We refer to India as 'Bharat Mata', which makes Mauritius its son. The son knows its duty," the Indian-origin minister said.
"The son, Mauritius, will go all out to support the recognition of Hindi as an official language at the United Nations," he said.
Mr Jugnath added that Hindi has played an important role in the social, economic and political development of Mauritius.
He said the World Hindi Conference had deepened the blood relations between India and Mauritius.
A former president and prime minister, Mr Jugnauth said every time he took over the reins of the country, he worked for the development of Hindi language.
He said it was a matter of happiness for Mauritius that it was chosen for establishment of the World Hindi Secretariat.
Prime Minister Narendra Modi had laid the foundation stone for the building in 2015.
The mentor minister said his ancestors came to Mauritius as bonded labourers with their language and culture.
With the help of these assets and their blood and sweat they provided for their families and helped Mauritius gain independence, he said, adding that the next generation was working to take the country ahead.
The way the sun's powerful rays cannot be blocked, similarly no one can stop the development of Mauritius, he said.
Mr Jugnauth expressed the hope that Hindi language and culture will grow in his country and it will be read and spoken more by the young generation.
"I am sure that after leaving from here, no one will leave any stone unturned for promotion and propagation of Hindi," he said.
The three-day World Hindi Conference was inaugurated on August 18.
A special logo has been designed for the conference this year which depicts the national birds of India and Mauritius, peacock and dodo respectively.