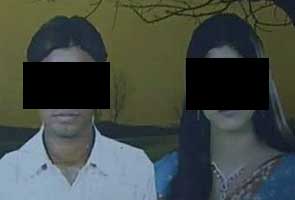 Moradabad:
A woman was allegedly killed by her brothers in Moradabad, Uttar Pradesh on Sunday as they did not approve of the man she wanted to marry. The man too consumed poison and died in hospital.
The police have registered a case against the woman's brothers and made one arrest. The case appears to be one of 'dishonour killing'.
The man's family alleges the woman's brothers took the couple away and beat them up. They were against their marriage because of caste differences.
Laxmi, the man's mother, said the woman had refused to end her relationship with her son. "Her family took both of them away and beat them up. In the morning, we found that the woman had died."
Shailender Pratap, Deputy Inspector General of Police, Moradabad, said the woman went to stay in her partner's house but his family did not allow her in.
"The woman was taken away by her family. They beat her up at night. It's not confirmed if she was forced to have poison or she took it herself. She was taken to hospital in a critical condition and declared dead," he said.