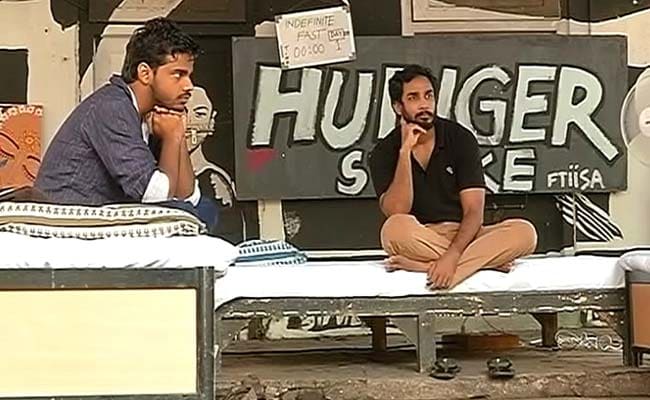 Pune:
Three students at the Pune Film and Television Institute of India have launched a hunger strike to demand the removal of BJP member Gajendra Chauhan as Chairman of the premier film school.
Classes have been suspended for around three months now since the Central government announced the appointment of Mr Chauhan, a small-time TV actor, as the head of FTII.
Last month the Centre sent a delegation from the Ministry of Information and Broadcasting in an apparent effort to break the stalemate.
With a resolution not in sight more than a week after the committee left the institute after speaking to all people involved, the students say they have been compelled to escalate their protest.
"We strongly feel today is the most important day of our strike so far, a day in which the apathy and sheer ignorance towards the students of the FTII has now reached a most critical point, the students union said in a statement.
"The students have had to deal with a lot of mental, physical and emotional anguish and they have always tried to display and abide by the integrity and grace that they thought characterized them," they added.