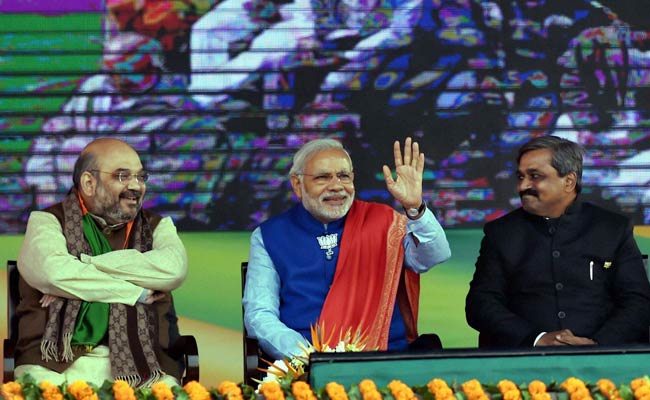 New Delhi:
Prime Minister Narendra Modi's BJP is now the world's largest party. Amit Shah, the party president, is likely to make the announcement tomorrow, sources say.

Till Sunday, the BJP had registered 8.8 crore members, more than China's ruling party CPC that has 8.6 crore members, said Dinesh Sharma, party vice president.

The BJP says one crore members signed up just in the last eight days.


The numbers swelled after a four month "dial-a-membership" drive that ends tomorrow. Party leaders are hoping to cross the 10-crore target set by Mr Shah by then.
PM Modi launched the drive in November by dialing a mobile phone number to renew his membership.
The BJP's record comes at a time the Congress is launching its own online and app-based membership drive. Former Prime Minister Manmohan Singh was the first to renew his membership this morning.
"We believe in quality membership and not just the numbers, but people who believe in the Congress ideology," said Delhi Congress chief Ajay Maken.
BJP leaders say the party has the maximum members from Uttar Pradesh, where the BJP is aiming at forming a government on its own after the 2017 assembly elections.
At a meeting tomorrow, Mr Shah is likely to decide whether to extend the drive, given the party's preps in states that go to polls later this year, including Bihar.