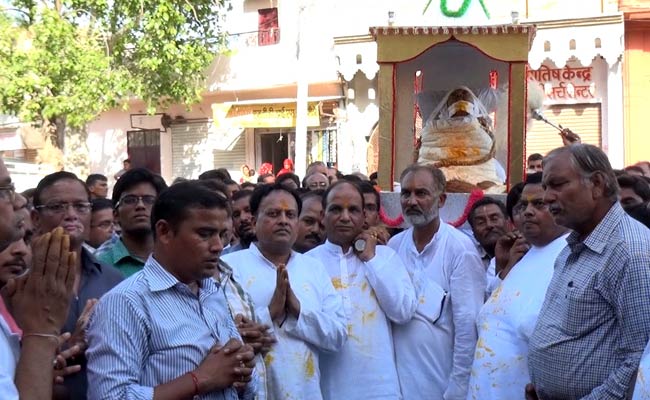 Jaipur:
Thousands of people lined up in Bikaner today for the funeral procession of 82-year-old Badani Devi. For the Jain community who gathered to pay their last respects, it was not a day of mourning because they believe Badani Devi had attained liberation as she undertook 50 days of 'Santhara' fast surviving on just a few spoons of water every day.
Badani Devi lived with her three sons and daughters in law and grandchildren in her home in Bikaner, around 300 kms from Jaipur. In her last days she was so weak that she could no longer speak.
The Jain ritual of 'santhara' where a person gives up food and water and decides to die, had run into controversy recently. The Rajasthan High Court last month declared the tradition illegal, accepting a social activist's claim that it amounts to suicide. The Supreme Court last week lifted the ban while it reviews a cluster of petitions from the Jain community that say 'santhara' is constitutionally protected as part of the right to religious freedom.
The Jains have argued that the practise of santhara is part of their religious freedom and is actually a highly evolved spiritual act. Only a small minority of them, estimated at a couple of hundred every year, take the vow to give up food and water as a way of embracing death. But those who do are held in huge esteem by the community.
Critics of 'santhara', however, say this is a religious practise is regressive and should be looked at in the context of a debate on whether a person has the right to die.
The activist Nikhil Soni who had asked for Santhara to be banned says that many within the Jain community were using it as cover for family elders they didn't want to look after.