New Delhi:
Actor Ranveer Singh had a fanboy moment when senior colleague Amitabh Bachchan was honoured for Lifetime Achievement at the NDTV Indian of the Year 2015 awards. "I am a Hindi film fan first, then an actor. And if you are a Hindi film fan, you are an Amitabh Bachchan fan," said Ranveer, who joined Big B and his family on stage.
"I told him 'I am the seed you had sown several years ago,'" Ranveer said. He joked about making sequels to Big B's films: "Shahenshah 2, Toofan 2, Do Aur Do Paanch Do."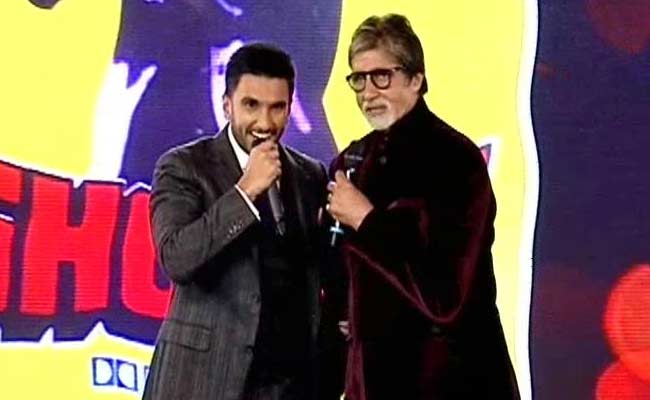 Amitabh Bachchan, 73, was awarded for defining and redefining superstardom. Industrialist Anand Mahindra, who presented him his award, said, "It is a misnomer. Lifetime achievement implies that his best work is behind him. Nothing could be further from the truth for this man."
Mr Bachchan was joined on stage by his wife Jaya, son Abhishek, daughter Shweta and son-in-law Nikhil Nanda. Abhishek Bachchan, an actor like his parents, said, "It's weird to be an inheritor in a room full of start ups. He never wanted us to look at him as a superstar. For us, he has been the best father."
"He had the talent to be the best," added Jaya Bachchan.
Ranveer wasn't the only one who made a Big B confession on stage. Snapdeal founder Kunal Bahl said, "I am a huge fan. Each birthday, I dressed up as Shahenshah."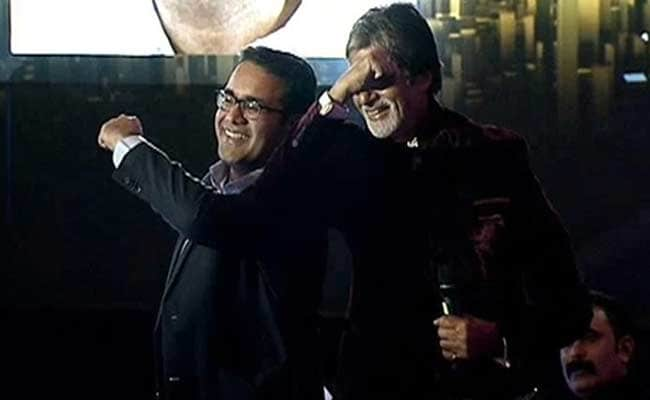 Amitabh Bachchan, Bollywood's biggest star, starred in 2015's films Piku and Shamitabh and was last seen in January's Wazir.