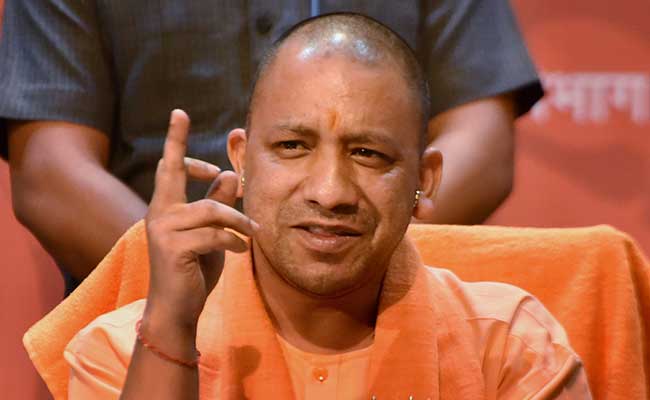 Lucknow:
The BSP today asked the Yogi Adityanath government as to what was its plan to curb crime in the state claiming that criminals were feeling emboldened while the chief minister was merely making announcements.
The government is "merely blowing its own trumpet" by making announcements about different works but it has not taken any concrete steps, BSP legislature party leader Lalji Verma said speaking in the Assembly during the motion of thanks on Governor Ram Naik's address.
"What is the plan for controlling crime?...Despite Chief Minister Yogi Adityanath making statements time and again, there appears to be no control on criminals," Mr Verma said.
He claimed that crime had increased ever since the present dispensation came to power in March this year.
"The governor's address states that women can roam about freely even at 12 in the night whereas the cases of rape have increased and they are feeling terrorised," Mr Verma claimed.
He listed several incidents including an IAS officer's death, a "film-style loot" in Mathura, to stress that there had been a spurt in crime.
"In the home district of the chief minister, Gorakhpur, 18 major cases of loot have taken place as criminals feel emboldened that their interests are safe," Mr Verma said.
He also sought to know the steps taken by the government towards making roads pothole free and setting up of a task force for freeing encroached government land.
"If they do not give details, it means that these are mere announcements," he said, adding that government had said that it will set up 25 medical colleges and eight AIIMS-type institutes for which they have to arrange doctors which was not happening.
"This is a kind of magical government like the central one which has not yet fulfilled, even after three years in office, the promise of Rs 15 lakh in everyone's account and creating 2 crore jobs annually," Mr Verma said, taking a dig.
He likened the state government to be a new bride who just pretends to do more work to impress others.
Om Prakash Rajbhar of Bhartiya Samaj Party (a BJP ally), Satish Mahana, Sheetal Pandey and Sanjay Sharma (all BJP) also participated in the discussion.
Earlier, during Zero Hour, BSP members staged a walkout expressing dissatisfaction over parliamentary affairs minister Suresh Khanna's reply about a police raid on the house of their MLA Vinay Shankar Tewari in Gorakhpur some days ago.
The members alleged that it was a case of political vendetta, while Mr Khanna claimed that police had information that one of the culprits in a loot case was hiding there and therefore the action was taken.