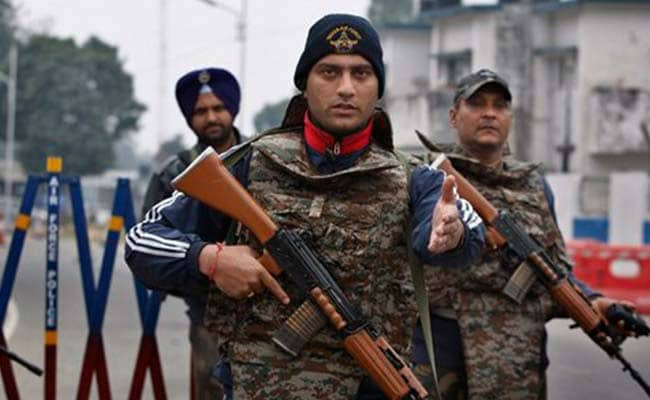 Pathankot:
After terrorists struck a major
air force base on Pathankot
near the border with Pakistan, security forces worked through Monday to carefully defuse grenades.
Military trucks were seen entering and leaving the walled compound and helicopters were flying over it on Monday morning.
Seven military personnel have been martyred
; 20 more have been wounded.
Five terrorists have been killed in the heavy military offensive, said the National Security Guard this evening. The attack came about a week after Prime Minister Narendra Modi paid a surprise visit to his Pakistani counterpart Nawaz Sharif, the first by an Indian premier in 11 years.
It's now clear, officials said, that the terrorists entered the air force base in two teams. One of the groups attacked a senior police officer and his two companions on the intervening night of December 30-31, then used their car to reach the vicinity of the base, which houses nearly 1,500 families and includes large forested areas. The firing began early on Saturday morning.
In an intercepted call, handlers for the terrorists are reportedly heard asking why second group of attackers had fallen behind. Investigators now say they are sure that the attackers infiltrated India together, but then split up to avoid detection.
The Pathankot base houses a fleet of India's Russian-origin MiG-21 fighter jets and Mi-25 and Mi-35 attack helicopters, along with other military hardware. The Defense Ministry said no aircraft or military equipment had been damaged in the fighting.