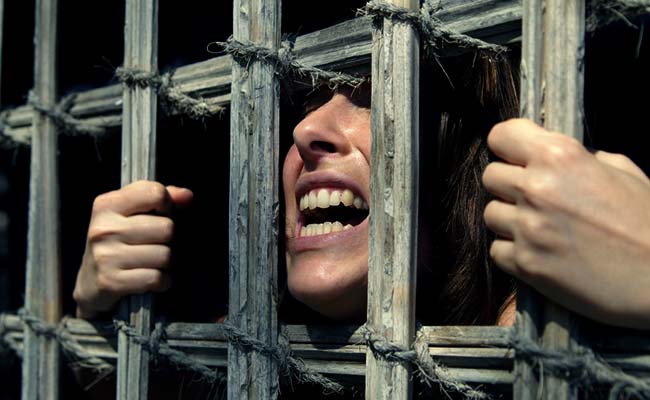 New Delhi:
More than 8,000 cases of human trafficking were reported in India in 2016, while 23,000 victims, including 182 foreigners, were rescued during the year, according to National Crime Records Bureau data.
Last year, a total of 8,132 cases were reported from across the country compared to the 6,877 cases in 2015. Of the total 15,379 victims in these cases, 58 % were below the age of 18 years, according to the latest NCRB statistics on crime released for 2016.
West Bengal topped the list in reported cases of human trafficking at 3,579, accounting for 44 % of total cases in the country. The state had reported 1,255 such cases in 2015, when it ranked second only to Assam.
Assam reported 91 cases of human trafficking in 2016, witnessing a drastic reduction since 2015 when it ranked first in the country with 1,494 such incidents. Rajasthan with 1,422 cases was second on the list for reported human trafficking incidents in 2016, followed by Gujarat, Maharashtra and Tamil Nadu. In 2015, Rajasthan had reported 131 cases of human trafficking while Gujarat had registered 47. Delhi is 14th in this list for 2016 with 66 reported cases of human trafficking, down from 87 such cases in 2015.
According to the rate of crime (cases reported per one lakh population), West Bengal retained the first position in 2016 followed by Union Territories Daman and Diu and Goa. Daman and Diu otherwise ranks 24, while Goa 18.
A total 23,117 human trafficking victims were rescued during 2016, with the police saving, on an average, 63 people a day. While 22,932 of those rescued were Indian citizens, 38 were Sri Lankans and as many Nepalis.
Thirty three of the foreigners rescued were identified as Bangladeshis, while 73 from 'other countries', including Thailand and Uzbekistan, the NCRB data stated.
As many as 14,183 of the victims rescued in 2016 were below the age of 18 years, the report said.
Human trafficking, prohibited under Article 23 (1) of the Constitution, includes forced labour, sexual exploitation or prostitution, domestic servitude, forced marriage, begging, adoption, child pornography and organ transplant