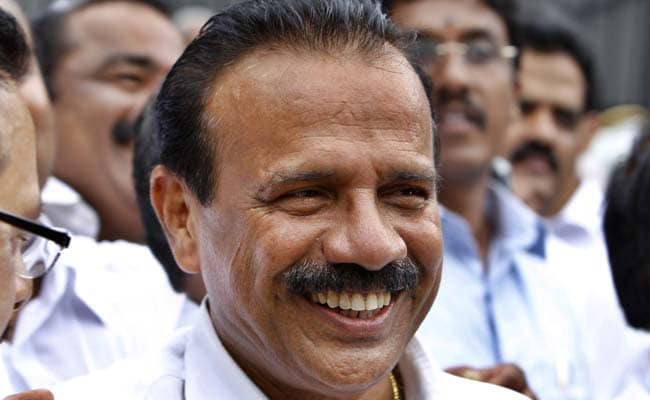 Hyderabad:
The Centre today said it has no
role in creation of a new High Court for Telangana and
cautioned the state government that blaming the Narendra Modi
government on the issue was "unacceptable and intolerable".
"Its not in our hands. Creation of new High Court for
Telangana...its in the hands of Chief Minister and Chief
Justice of that High Court (which is common for Andhra Pradesh
and Telangana, and has not been bifurcated after the erstwhile
state's division in June 2014)," Law Minister DV Sadandanda
"If the Chief Minister provides all the infrastructure
and other things, rest of the things High Court will take
care. Simply putting the blame on the Centre, its not fair on
anybody...even the Chief Minister or anybody of Telangana...
this (delay in bifurcating HC) is because of the Central
government, its quite unacceptable and its intolerable," said Gowda
.
Earlier today, TRS MP K Kavitha alleged that the Centre
was "insensitive" in not bifurcating the High Court here
following division of undivided Andhra Pradesh and said her
father and Telangana Chief Minister K Chandrasekhar Rao even
proposed to hold a protest in Delhi.
Asked about this, Gowda said, "For no reason, if he holds
a dharna, people will evaluate the dharna."
"Central government has no role to play (in bifurcation
of HC). Unnecessarily blaming the central government is not
fair. Its not in our hands. But unnecessarily blaming the
central government, its not fair on the part of the Chief
Minister or any persons of Telangana government," the Union
Minister said.
"Judiciary is independent. We give maximum respect to
Judiciary. Their independence cannot be encroached upon by the
Executive at any point of time," he added.