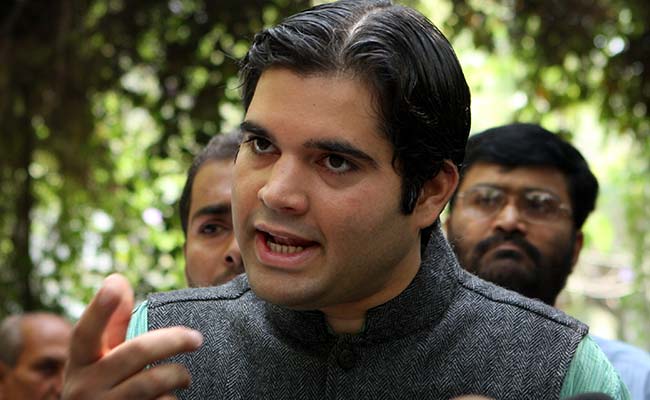 Lucknow:
Varun Gandhi, excluded from the BJP's list of "star campaigners" in Uttar Pradesh for the first two phases of the assembly elections, is back on the list for the third and fourth phases. So is former state BJP chief Vinay Katiyar whose comments last week about Congress leader Priyanka Gandhi Vadra and later about Smriti Irani of his own party were slammed as "sexist."
Varun Gandhi is number 39 on the list of 40 that every party has to submit to the Election Commission for each phase of elections, and the inclusion is seen as a conciliatory move. Mr Gandhi, 36, does not enjoy a happy equation with BJP chief Amit Shah and has been sulking with the party leadership, which he believes has not backed him after allegations were made last year that he had been honey-trapped and blackmailed into leaking crucial information.
But, said sources, after a rough time with rebellion in the ranks over the BJP fielding a number of people it has recently poached from other parties and from the supporters of another rebellious lawmaker Yogi Adityanath, the party wants no more trouble.
Varun Gandhi is the BJP lawmaker from UP's Sultanpur, which votes only in the fifth phase of the seven-part UP elections, but has considerable influence in pockets of Western UP like Saharanpur and in Pilibhit, his mother's Lok Sabha constituency, which vote in the first two phases.
Mr Gandhi's supporters are bristling at the snub to their leader, at one time talked about as a potential chief ministerial candidate, and the BJP wants to avoid a sabotage attempt when campaigning is at a peak especially in the sensitive western UP which will vote in the first phase on February 11.
The new list of key campaigners is led, like the first, by Prime Minister Narendra Modi and Amit Shah. Veteran leader and the BJP's member of Parliament from Kanpur Murli Manohar Joshi makes a comeback - his omission from the first list along with that of party patriarch LK Advani for the first time ever had raised eyebrows.
Kanpur votes in the third phase. Mr Advani does not feature in this list of star campaigners either.