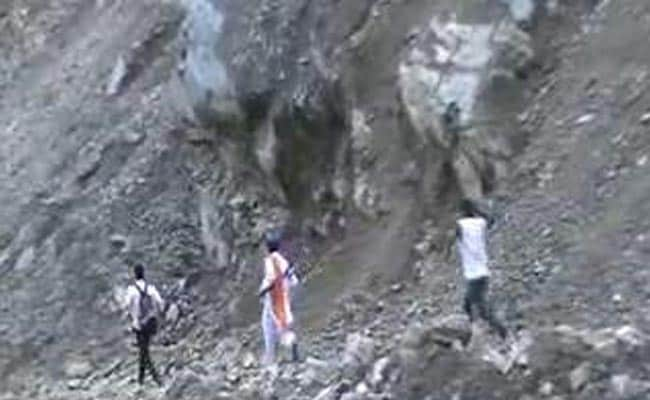 Dehradun:
The Uttarakhand government's incessant focus on the routes of the money-spinning Chardham yatra has detracted attention from the arterial roads that have sustained huge damage in last week's landslides.
Considered the lifeline to Uttarakhand's Jaunsar-Bawar region, a major stretch of the Kalsi Chakrata highway - around 70 km from Dehradun -- has been washed away.
Rock fall and landslides have also closed close to half-a-dozen roads in regions such as Koti-Dimao, Sahiya-Kwanu, Menus-Ataala, Yamuna Bridge-Hathi Pain road, Gadol-Sakol, Hanol-Chatra and Jaunsar-Bawar, bringing life to a complete stand-still.
The worst-hit are the students, who, while commuting to the plains, put their lives in peril every day, as rocks rain down from above on the roads they take.
Hill-folk like Gajendra Singh speak for all from the Jaunsar-Bawar region when he says the administration's indifference towards the area has been especially conspicuous.
The entire state machinery and its resources are concentrated on clearing the Char Dham route, "but they have forgotten about people who live just 100 km from the state capital, Dehradun," he said.