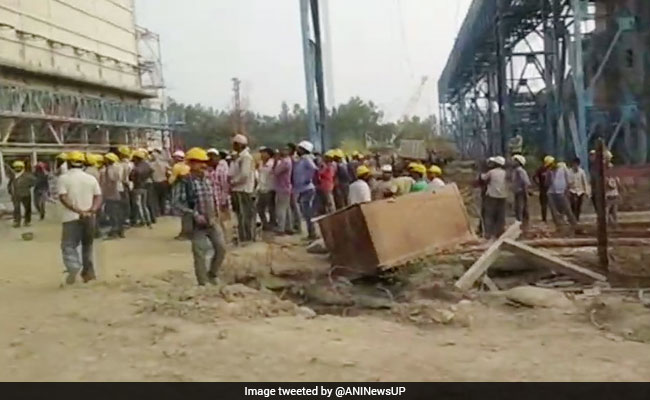 Raebareli:
Four people have reportedly died and scores are injured after a boiler pipe explosion in the National Thermal Power Corporation or
NTPC's power plant in Raebareli in Uttar Pradesh
. A top official in Unchahar says about 50 are injured in the accident.
Here are the live updates for Raebareli NTPC explosion:
The Number Of Dead Now Reaches 18



Eighteen deaths have been confirmed by the district administration as at 9:30 at night. While 22 victims with severe burn injuries have been referred to hospitals in Lucknow, another 15 are in a Rae Bareli hospital. Some victims were also sent to Allahabad for treatment, NTPC officials said.
10 bodies recovered, at least 60-70 people injured
10 bodies have been recovered and at least 60-70 people are injured, Uttar Pradesh ADG (Law and Order) Anand Kumar said. "Our primary objective is to provide immediate medical treatment to those injured," he added.
Yogi Adityanath government has announced a compensation of rupees 50 thousand to those severely injured in the incident and 25 thousand for those with minor injuries.
Uttar Pradesh government announces 2 lakh compensation for families of deceased
Yogi Adityanath expressed grief over the NTPC pipe burst in Raebareli and also announced a compensation of Rupees 2 lakhs for the families of the deceased.
NTPC Explosion: UP CM announces ex gratia of Rs 2 lakh for next of kin of deceased, Rs 50,000 for critically injured & Rs 25,000 for injured

- ANI UP (@ANINewsUP) November 1, 2017
Those injured are being taken to Sanjay Gandhi Institute of Medical Sciences in Lucknow for treatment which will be funded by the Uttar Pradesh government.