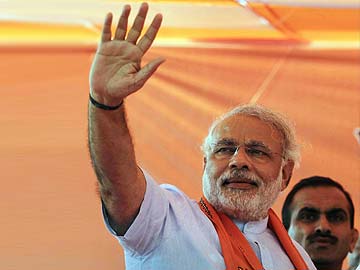 New York:
Narendra Modi
does not have any compelling reason to visit the United States but once he becomes India's Prime Minister and such a need arises, the latter will have to grant him visa, senior BJP leader Shatrughan Sinha said today.
"It is not necessary that every decision by every government is always correct," Mr Sinha told PTI when asked about the issue of the US denying visa to Mr Modi.
The Gujarat Chief Minister was denied a US visa in 2005 on the ground of alleged human rights violations after the riots in his state in 2002 and his existing tourist and business visa was revoked under the Immigration and Nationality Act, which makes a foreign government official, responsible for severe violations of religious freedom, ineligible for a travel document.
"America is the most powerful country in the world but with due respect, we may or may not agree with all of its decisions," Mr Sinha said, adding that given the technological advancements, Mr Modi could address his American audience any time from India and did not need to visit the country.
"If Modi becomes the Prime Minister of the country, then if the need arises for him to come to the US, America will have to grant the visa. It cannot be possible that you do not give visa to the Prime Minister of a country," Mr Sinha, who is in New York for a United Nations General Assembly session, said.
Mr Modi himself says he does not feel the need to come to the US, the senior BJP leader pointed out.
"In a democracy, we have learnt that every opinion must be respected even if it is not accepted," he said.
Referring to Mr Modi, Mr Sinha said it often scares him that there is "too much expectation from one person" and from his "magic wand" but stated that if BJP comes to power in next year's general election, it will begin working on providing solutions to the issues plaguing the country.
"The kind of mega scams that have hit the country, right from Coal-gate to Rail-gate, people are wondering what is happening. No concrete action is being taken and even if some action is taken, it is too little, too late," he said.
Mr Sinha, who had earlier pitched for senior BJP leader LK Advani, saying he was the best choice for the party's prime ministerial candidate, denied that he had taken a U-turn by backing Mr Modi.
Countering claims that his support for Mr Modi now tantamounts to a "U-turn", Mr Sinha said, "I have not taken a U-turn regarding my opinion about the Gujarat Chief Minister but have taken the right turn at the right time".