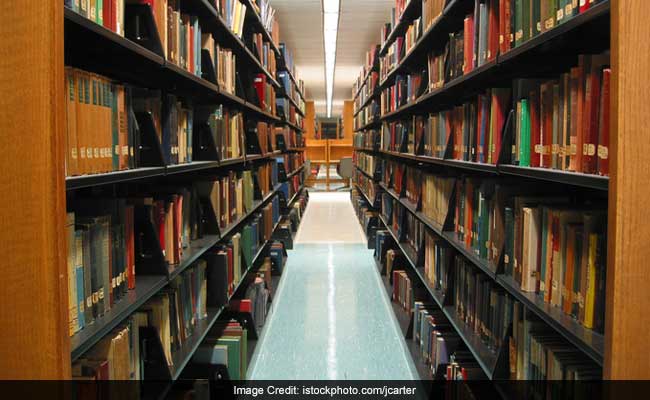 New Delhi:
The five per cent customs duty on imported books announced by Finance Minister Nirmala Sitharaman during her budget speech today provoked some sharp reactions on Twitter, with one user turning the BJP's "Jai Shri Ram" slogan on its head to say imported guns incurred no customs duty.
Simultaneously, the finance minister also announced a reduction in duty on raw material and machinery in an effort to promote local publishing businesses.
Books joined items like plastics, stainless steel products and auto parts on a list of products set to become more expensive as the government looks to stimulate growth in the economy by encouraging local businesses to scale up.
As Ms Sitharman, who quoted extensively from literary figures and cultures in her speech, announced the duty on books, Twitter was abuzz with reactions.
One user referenced the "Jai Shri Ram" slogan used by the BJP to unsettle and infuriate Bengal Chief Minister Mamata Banerjee during national elections held between April and May.
Jai Shri Arm .. No customs duty on arms! But, now an increase in customs duty on Books! A bunch of inexplicable ideas in the #Budget2019#BudgetForNewIndia#देशकाबजट

— Ghanshyam Tiwari (@ghanshyamtiwari) July 5, 2019
Critically acclaimed author Shobha De expressed her unhappiness. She said that while the rest of the speech was "just fine" and "local gyaan (knowledge) is great", the country needed foreign gyaan too.
Why a tax on foreign books? Madam, the rest of your Budget speech was just fine. Wish you had spared books! Local gyaan is great. But foreign gyaan is also needed.#Budget2019#NirmalaSitaraman

— Shobhaa De (@DeShobhaa) July 5, 2019
Some Twitter users also tried offering alternatives to the finance minister's proposal.
"To encourage domestic publishing and printing industry, 5 percent customs duty is being imposed on imported books" Really?! To buy some kids books, I need to rethink now. Instead, why not reduce the tax for the local publishing and printing industry?! #budget2019

— Sharmilla Devraj (@musingsandme) July 5, 2019
Other tweets described the duty as a "rich people problem" and as something "so not cool", while some were just a plaintive cry.
???????? Liberals as ususals have rich people problem, they will have to pay 5% duty on Imported books. #Budget2019

— Lazy Cat ???? (@colorfulmonk) July 5, 2019
5% customs duty on imported books is so not cool.
Now another new level of drama from the courier companies!#Budget2019

— Akarshana (@I_akarshana) July 5, 2019
5% custom on imported books??? Why !! #Budget2019

— ताबिंदा عثمانی |Tabinda Usmani (@hornokplease) July 5, 2019
Nazis are afraid of books. Who would have guessed?#Budget2019#BudgetForNewIndia#NirmalaSitharamanhttps://t.co/jrz7YZjcgF

— bHASKAR MAJi (@BhaskarMaji) July 5, 2019
Interestingly, according to the Customs Tariff Act of 1975, there is already a 10 per cent customs duty on "printed books, pamphlets, booklets, brochures, leaflets, dictionaries and encyclopedias".
However, there is complete exemption provided by the government for "public interest".
Nirmala Sitharaman, who served as the defence minister in the first government led by PM Modi, presented her first budget at a time when India has lost its top spot as the world's fastest-growing major economy.
India's GDP or gross domestic product growth slipped to 5.8 per cent in the March quarter - the slowest pace in 20 quarters. A primary focus in the Budget is widely expected to be on ways to boost economic growth.
"It is now the sixth largest economy. Five years ago it was 11th," the finance Minister said, adding that India will become a $3 trillion economy this year.