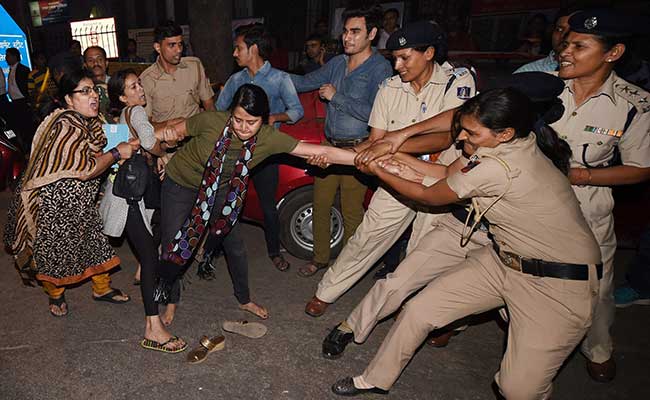 New Delhi:
Hours after Delhi minister and AAP leader Manish Sisodia was detained for trying to meet the family of the former armyman, who allegedly committed suicide over the OROP issue, Chief Minister Arvind Kejriwal was also "formally detained" by the police this evening.
Mr Kejriwal's Deputy, Manish Sisodia, was detained by the police this afternoon to prevent him from entering the hospital where Subedar Grewal's body was kept. Similar action was taken twice against Congress leader Rahul Gandhi, who was taken twice to police stations in the capital.
The Chief Minister asked "Am I armed, do I have a gun?" he said he wanted to meet Subedar Grewal's son who was at a police station hours after he protested outside the hospital where his father's body was kept. The politician said the former serviceman's son had complained on the phone that he was being "manhandled".
Mr Kejriwal, who was released by the police after detention of over six hours, said: "PM Modi is lying that OROP has been implemented. If it was implemented, why would likes of Ram Kishan commit suicide? Mr Modi should apologise to the soldiers."
Army veteran Subedar Ram Kishan Grewal drank poison at a government building yesterday; the 65-year-old died late last night.
"When a former soldier commits suicide in Delhi, is it not my moral and administrative duty to go and meet the family?" Mr Sisodia asked in a tweet. "What is wrong with that?
"Why were we detained? For what? This is an undeclared Emergency," he added.
Several Congress leaders including Randeep Surjewala, Jyotiraditya Scindia and Kumari Selja were also detained.