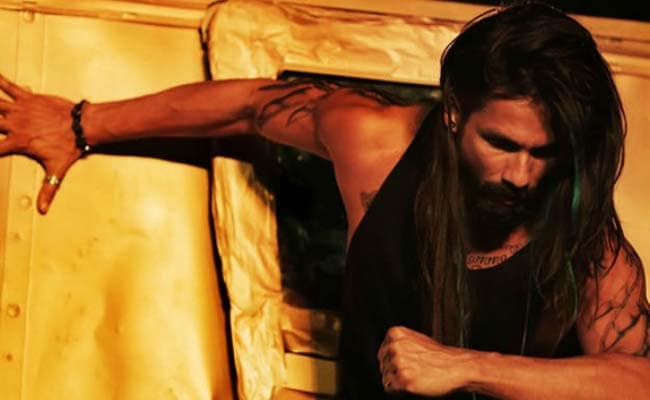 New Delhi: With his film Udta Punjab at the centre of a raging debate on censorship, producer Anurag Kashyap said he had tweeted the Prime Minister in a "cry of desperation," also asking why union ministers Arun Jaitley and Rajyavardhan Rathore have not responded to his SOS.
Here are the latest developments:
On Monday Mr Kashyap had tweeted the words "UDTA Punjab" to the PM. "My tweet to the Prime Minister was a cry of desperation. This is like the trial of Kafka," Mr Kashyap told NDTV, claiming that his calls to Information and Broadcasting Minister Arun Jaitley had been unanswered for 10 days. "I have lost hope," he said.
The Censor Board's reviewing committee has ordered 89 cuts in the film, recommending that all references to Punjab, politics and elections be removed from Udta Punjab, based on drug abuse in the state. Mr Kashyap says Punjab cannot be separated from his film.
Government sources made clear that the Centre has nothing to do with the Censor Board's decision. Rajyavardhan Rathore, junior minister for Information and Broadcasting, has suggested a re-appeal against the 89 cuts ordered.
Mr Kashyap says he hasn't appealed to a film tribunal as the censor board has not recorded its objections to his film - slated for release in five days - in writing.
He has singled out Censor Board chief Pahlaj Nihalani for blame, accusing him of "acting like an oligarch, a dictator" who is treating the "Censor Board like his North Korea." Calling the filmmaker's charges against him "totally baseless", Mr Nihalani told NDTV "If Anurag Kashyap thinks the board under me is like North Korea, so be it."
The film fraternity has come out in full force to back Mr Kashyap. "This is the worst kind of gangsterism that is happening in this nation."
Many critics have linked the board's decision to next year's assembly elections in Punjab, where the drug menace is being used by opposition parties in their campaign against the ruling Akali Dal, which has raised strong objections to the title and content of the film. The Akali Dal is an ally of the BJP at the Centre and in the state. Mr Nihalani has told NDTV that cuts in film have "nothing to do with Punjab polls."
Congress vice president Rahul Gandhi tweeted on Tuesday, "Punjab has a crippling drug problem. Censoring Udta Punjab will not fix it. The government must accept the reality and find solutions."
Mr Kashyap has requested political parties to stay out. "I request the Congress, the AAP and other political parties to stay out of my battle. It's my Rights vs the Censorship. I speak only on my behalf," he tweeted.
An exclusive screening of the film will be held on Wednesday for noted filmmaker Shyam Benegal, who has submitted a report suggesting reforms in the Censor Board's working.