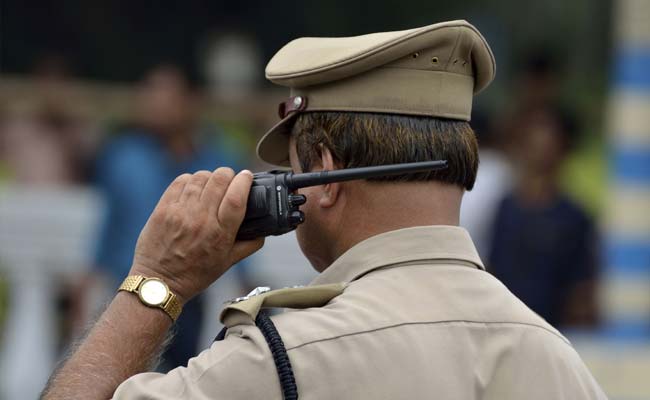 Ranchi:
Two FIRs have been registered in connection with the lynching of two Muslim men on suspicion of cattle theft in Jharkhand's Godda district, a senior police official said today.
While four people have already been arrested in connection with the incident yesterday, the police are looking for the other accused in the case.
The first FIR was lodged on the complaint of one of the arrested persons, Munsi Murmu, under IPC 379 (theft) and 411 (dishonestly receiving stolen property), Superintendent of Police, Rajiv Ranjan told reporters.
The second FIR was lodged on the complaint of Imran Ansari, the father of one of the man killed, under IPC sections 147 (rioting), 148 (rioting, armed with deadly weapon), 149 (unlawful assembly guilty of offence), 341 (wrongful restraint), 342 (wrongful confinement) and 302 (murder), he said.
One of the victims of the lynching had in the past faced two cases of cattle theft in the neighbouring Dumka district, the officer said, adding the other deceased have been identified as Murtaza Ansari (30).
Besides Munsi Murmu, the other arrested accused in the case are Kameshwar Soren, Kishan Rai and Bhukul Kishku, the police said.
DIG (Santal Paragana) Akhilesh Kumar Jha had yesterday said that five people had allegedly stolen buffaloes from the house of Munshi Murmu and others in tribal-dominated Dullu village the previous night.
Finding the buffaloes missing, Murmu and other villagers gave a chase to the five people, who were caught in adjoining Bankati village with the cattle in the early hours yesterday.
The enraged villagers thrashed Sirabuddin Ansari (35) and Murtaza Ansari (30) to death. The other three managed to flee, Mr Jha had said.
The victims were residents of Taljhari in the district, about 200 km from Ranchi, the SP said.
In March last year, a Jharkhand court had convicted a local BJP worker and 10 others for lynching a Muslim trader in June 2017. The convicts had beaten a 55-year-old man to death in Ramgarh district on suspicion of carrying beef in his van.