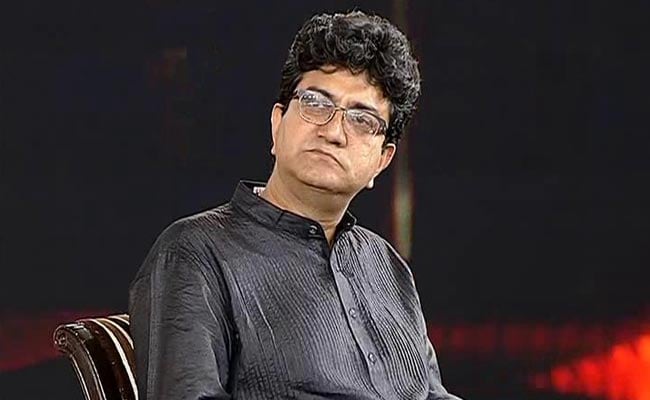 Highlights
Joshi says India will have to find new way to listen to arguments
He says debating on TV has become a privilege for select few
He says other important voices are not heard in the larger ecosystem
Panaji:
Censor board chairman Prasoon Joshi today took a dig at television debates, saying "byte-based, one-line sort of arguments are resulting in language extremism".
The noted lyricist-poet said the country will have to find a new way to listen to the arguments and also win them.
"(If) We, in this country, want to be truly democratic, we will have to find a new way of listening to arguments and winning the arguments. It can't be this byte-based, one-line sort of argument. This is language extremism," Mr Joshi said.
The Central Board of Film Certification or CBFC chief was participating in an interactive session during the "India Ideas Conclave 2017", an initiative of the India Foundation.
"So many times you look at the people in the arguments and you will feel they are helpless," he said, referring to the contemporary debates on news channels.
Mr Joshi said debating on the small screen has become a privilege for a select few. "A few privileged in the country have been very irresponsible. To be able to argue on the television today is a privilege."
Such debaters believe they know the structure and lexicon of arguments and are hence better placed to win them, the 46-year-old Padma Shri award winner said.
"So the people who are not trained to argue, their voices are not heard in the whole ecosystem. Even before they formulate the argument, you have dismissed them. I think the people trained in (making) arguments are taking undue advantage," Mr Joshi rued.
The three-day summit, which began on December 15, culminates today.