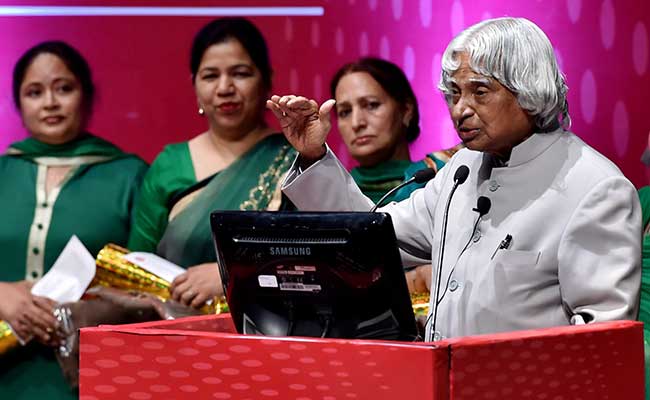 Agartala:
Tripura health department officials and doctors worked on the second Saturday of the month to pay their respects to former president APJ Abdul Kalam, who died in Shillong on July 27.
"Today being a second Saturday is an official holiday of Tripura government. But we have decided to do extra work today to show our respect to Dr Kalam," Tripura health services director KL Bhowmik told IANS.
He said the former president was personally involved in different ways with Tripura.
Dr Kalam after becoming president on July 25, 2002, visited Tripura on October 4, 2002 in the first leg of his visit to north-east India.
During his two-day visit to Tripura, he inaugurated a heart care unit at the Govind Ballav Pant Hospital here, laid the foundation stone for a manufacturing unit of pineapple powder at Bodhjung Nagar industrial estate near here and interacted with the students of various schools and colleges.
Dr Kalam, who was once member of the state planning board, also addressed the convocation of Tripura University on January 31, 2001 before becoming president.
As president, Dr Kalam placed a Tripura artisans' made replica of a bamboo-cane hut with a thatched roof in a corner of Rashtrapati Bhavan. Dr Kalam gave a graphic description of the hut in his book "Turning Points: A Journey Through Challenges".