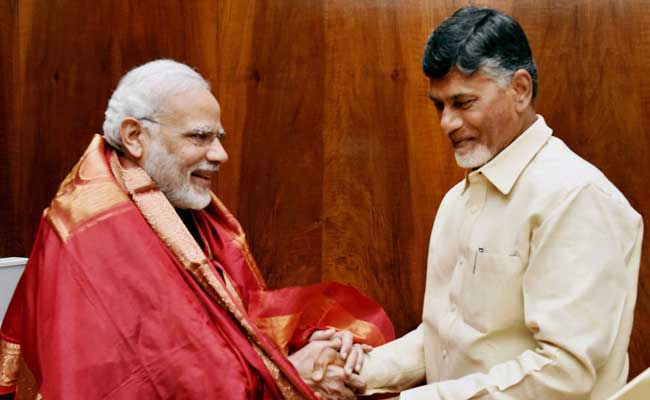 Amaravati:
Chandrababu Naidu's Telugu Desam Party has
decided to pull out
of the Narendra Modi government after the centre
ruled out
Special Category Status for Andhra Pradesh, a key demand of the TDP. Announcing that he was withdrawing both his ministers from the central government, Mr Naidu said on Wednesday evening that his party had joined the centre hoping that justice will be done to Andhra Pradesh.
Here are Chandrababu Naidu's top quotes from his press conference:
As a courtesy and being a responsible senior politician, I tried reaching out to the Prime Minister to inform about our decision. He was unavailable.

I would like to see how the BJP will now react, then plan a further course of action.

The centre is not in a mood to listen. I don't know what mistake I have done. Why are they speaking such things?

Arun Jaitley suggested we were asking for so much money and wanted too much from the centre.

I tried several times to my utmost capacity to change the BJP government's minds, even at the last minute.

I never thought about my ego or self-respect, have been Chief Minister for nine years; was convenor of the United Front.

It's a crucial time. We have to stand, we have to fight, we have to get it done.

The centre has been taking one-sided decisions and our patience has run out now. When the purpose of joining the union cabinet hasn't been fulfilled, it's best to resign now.

I am not angry with anyone. This decision has been taken only to benefit the people of Andhra Pradesh

We have been raising the matter since the day of budget. But they (Central Government) did not respond.