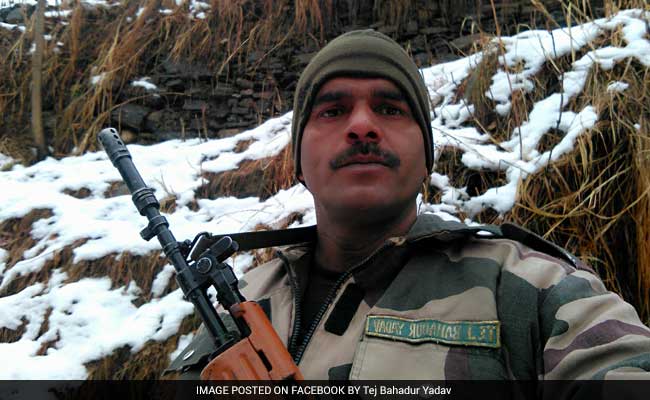 New Delhi:
The Border Security Force (BSF) on Thursday told Delhi High Court that a "very transparent system" was in place to ensure quality diet for the troopers since their "health and safety" was a prime responsibility.
"BSF periodically supervises the food supplied to its personnel to ensure its quality," a BSF official said while filing an affidavit on a Public Interest Litigation (PIL) after a constable's allegation that troopers posted along the Line of Control (LoC) were served meager and poor quality food.
On January 9, BSF constable Tej Bahadur Yadav had uploaded a video on the social media complaining about "poor quality of food" provided to the troopers and also alleged that the senior officials illegally sold off the food supplies meant for the troopers.
Rubbishing the claims of substandard food, the security force, in a statement, said it was, "making all efforts to ensure a transparent and effective measure for the procurement as well as distribution of healthy food among all its personnel."
The court, taking up the PIL filed by former central government employee Puran Chand Arya, had asked the BSF and the Centre to file their responses before February 27, the next date of hearing.
The PIL had sought an explanation from the Centre about the ration procurement and preparation as well as serving of food to all categories and ranks.
The BSF, in its affidavit, said: "The food is cooked and served in BSF messes under the supervision of mess commander, who is selected by the troops from among the dinning members through a monthly mess meeting held on the 25th of each month, under the supervision of the Company Commander."
"Random checking of cooked food is carried out by duty subordinate officer and duty supervisory officer and record maintained in food Checking Register."
In all BSF establishments, there is a system for recording the complaints/grievances of its personnel to be considered and the decision is conveyed to him on priority and maximum within 60 days, the affidavit stated.
Mr Yadav or any other trooper of the battalion never approached the grievance redressal system, the BSF statement said.
"A detailed Staff Court of Inquiry (SCOI) has also been ordered to inquire into the allegations made by Mr Yadav through video and same has been concluded and further action will be taken in accordance with the law," it added.