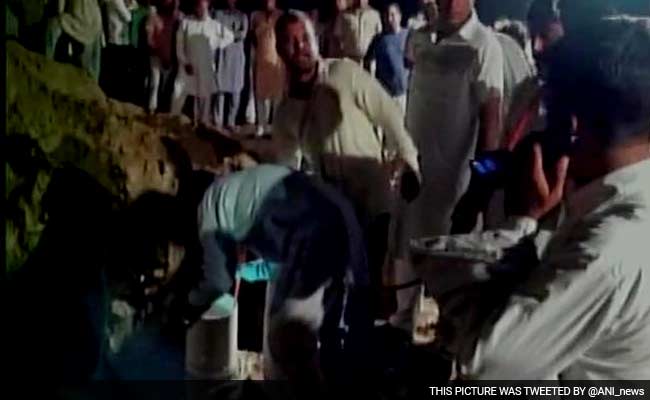 Hanumangarh:
A three-year-old boy, who fell into a borewell in Rajasthan's Hanumangarh district last evening, was found dead after being rescued in morning today.
The toddler, Anil, fell into an 80-feet deep borewell while playing in the fields last evening.
The administration started rescue operations and pulled out the boy around 4 am in the morning today.
However, the child couldn't survive and died due to drowning in the well, the doctors said.
"The body has now been handed over to the family members," Sub-Inspector of Goluwala police station Buta Singh said.
This is the
second incident
of a child falling into an open borewell. On Sunday, a two-and-a-half-year-old girl fell in a borewell in Dausa. But luckily the child survived.