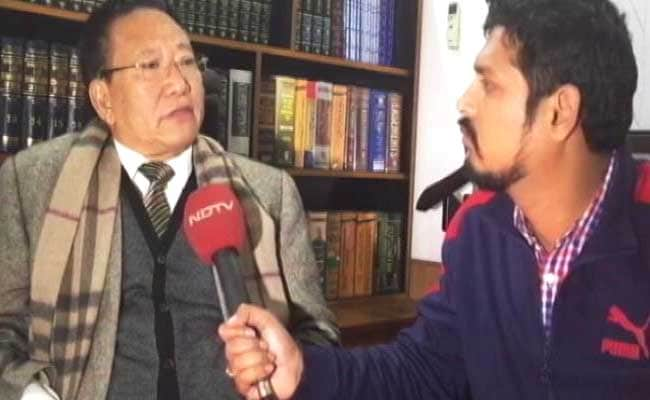 Guwahati, Assam:
The two week-long stand-off between the protesters from the Naga tribal group and Chief Minister TR Zeliang might been soon resolved since the ruling Naga People's Front's (NPF) legislature party has elected NFP president Dr Shurhozelie Liezietsu as its leader and have urged Mr Zeliang to step aside for the new chief minister. The unrest in Nagaland was triggered over the 33 per cent reservation of women in urban local bodies (ULB) that were held on February 1. Since then, Nagaland has witnessed strikes and blockades as well as violent protests.
The protesters led by the Joint Action Committee (JCC) and Naga Tribal Action Committee (NTAC) said they would withdraw the agitation only if Chief Minister Zeliang steps down.
The crucial meeting of NPF legislators on Thursday evening was attended by 38 members.
The Naga civil society group felt that Mr Zeliang had tried to dilute the special protection of the Naga customary laws have under article 371(A) of the Constitution by allowing 33 per cent women reservation in civic polls, since traditional Naga laws do not allow political space to women.
The protesters had set a deadline of February 17 to the legislators to withdraw support to the Chief Minister.
Mr Shurhozelie, 81, is one of the most veteran politician of Nagaland. He is likely to seek re-election within six months and comes from the powerful Angami clan of the Nagas.
His son Khriehu Liezietsu, The Parliamentary Secretary of Youth Resource and Sports is a legislator.
Meanwhile, both Nagaland Chief Minister TR Zeliang and Governor PB Acharya were in New Delhi on Thursday to discuss the situation with the centre in efforts to stave off the imposition of President's Rule.