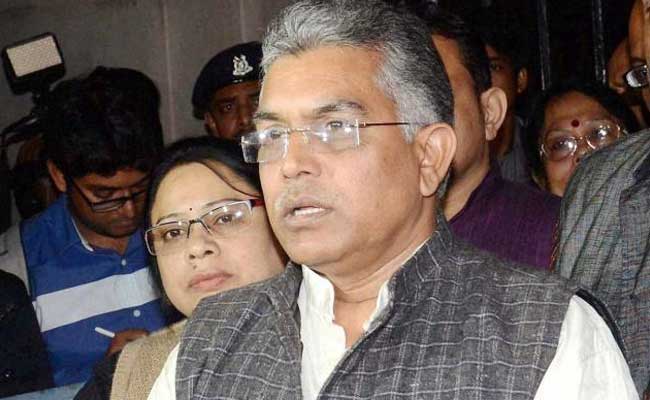 Kolkata:
The BJP in West Bengal today accused the Trinamool Congress of acting "against national interest" and asked it to come clean on whether it is in favour of infiltrators or against them.
"(Chief Minister) Mamata Banerjee should clearly say whether her party is in favour of infiltrators or not. The TMC should come clean on whose vote they have won elections, whether they have received votes of Indians or infiltrators. They should clarify it," BJP state president Dilip Ghosh said.
He was reacting to Ms Banerjee's comments, accusing the BJP of carrying out the NRC exercise with an eye on Lok Sabha elections.
She also said those who have been staying in the country for years were "branded as infiltrators" after the release of the citizenship draft, and alleged that people who did not feature in the list were being sent to detention camps.
"If they have won the elections on the basis of votes of Indians, then why is the TMC acting against the national interest. Why are they so concerned about the well-being of infiltrators. They should stop this vote bank politics," Mr Ghosh said.
He also said that TMC's allegations that the BJP is "anti-Bengali" is totally baseless and aimed at polarising voters ahead of the Lok Sabha polls.
"But we will never allow the TMC to polarise voters," Mr Ghosh asserted.