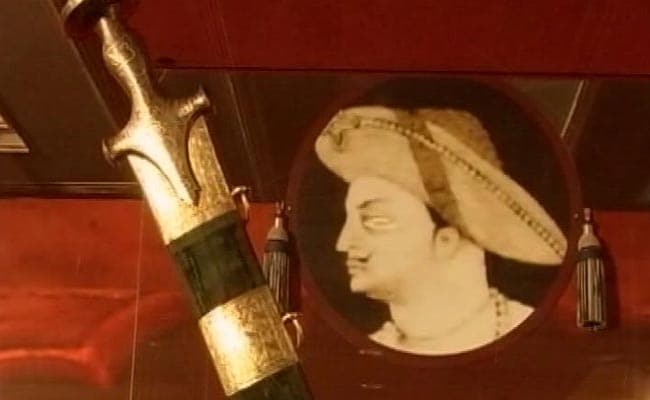 Mumbai:
Joining the row over Tipu Sultan's birth anniversary celebrations, the Shiv Sena today termed the 18th century ruler of the erstwhile Mysore kingdom as "ruthless" and accused the Congress government in Karnataka of following a "divisive policy".
Shiv Sena lawmaker Arvind Sawant also objected to parallels being drawn between Tipu Sultan and Maratha king Chhatrapati Shivaji Maharaj.
"Tipu Sultan was a ruthless ruler who massacred Hindus and did not believe in the existence of any other religion except Islam. He had demolished temples and churches. And they say he was a good ruler?" said Mr Sawant.
The Sena leader also expressed surprise over Tipu Sultan being remembered "suddenly" so many years after Independence.
"The government has surprisingly and suddenly remembered Tipu Sultan now after 67 years of India's Independence. Today they remembered him? Why?" he asked. "This is a divisive policy (of the Karnataka government)," Mr Sawant alleged.
He also came down heavily on those drawing parallels with Tipu Sultan and Maratha warrior king Chhatrapati Shivaji Maharaj.
"How can he be compared with Chhatrapati Shivaji Maharaj who never did any wrong, never violated the modesty of women and the sanctity of religious places? Shivaji was a judicious leader, while Tipu Sultan was not," said Mr Sawant.
"Shivaji had compassion for the poor and the sons of the soil irrespective of their caste, creed, religion. All these qualities were not there in Tipu," he added.
Eminent writer Girish Karnad had recently said Tipu Sultan would have had enjoyed the same status as Chhatrapati Shivaji Maharaj if he was a Hindu and not a Muslim.
Mr Karnad and BJP lawmaker from Mysuru, Prathap Simha have allegedly received death threats on social media as a controversy rages in Karnataka over official birth anniversary celebrations of 18th century Mysore ruler Tipu Sultan.
On Tuesday, a VHP leader had died and several others were injured when violence erupted over the celebrations at Madikeri.
Tipu Sultan is a sensitive issue in Kodagu district.
Thousands of Kodavas (Coorgis), considered a martial race, were seized and held captive by Tipu Sultan.
According to a version of history, the captured Kodavas were forcibly converted to Islam, tortured and killed, and their temples destroyed. However, this view is disputed by several historians who see Tipu Sultan as a secular and modern ruler who took on the British.