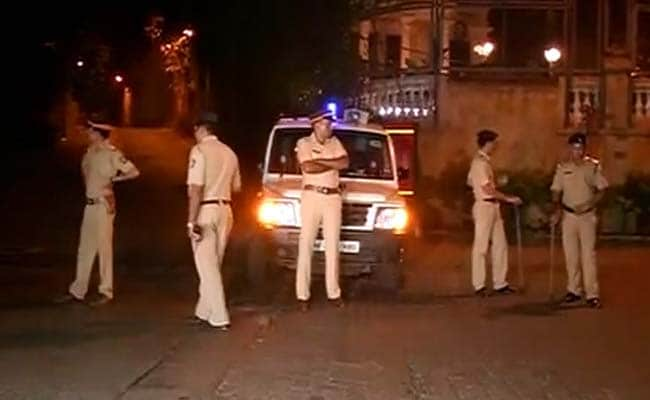 Mumbai:
Superstar Shah Rukh Khan's sprawling mansion in Mumbai is now being guarded by more policemen than ever before on account of the controversy over the actor's remarks on religious intolerance.
On Monday, his 50th birthday,
Shah Rukh said in an interview to NDTV
, "Religious intolerance, or intolerance of any kind, is the worst thing and will take us to the dark ages...nobody has more right to live in this country than me, and I am not going to leave. So shut up."
His comments saw him being
compared to Pakistani terrorist Hafiz Saeed
by BJP parliamentarian Yogi Adityanath. Another senior BJP leader,
Kailash Vijayvargiya
, tweeted "Shah Rukh Khan lives in India, but his heart is in Pakistan. His films make crores here but he finds India intolerant." Severe criticism- including from within his own party - forced him to retract his tweet.
Shah Rukh's famous home, Mannat, which routinely draws fans in the hope of spotting the actor, is usually under the watch of a platoon of the State Reserve Police Force, consisting of 50 policemen. An additional 25 policemen have been posted at the house today. Security was granted to him in 2010 after the Shiv Sena targeted him by holding protests outside his house for declaring that the Indian Premier League or IPL must include Pakistani cricketers.
This time, however, the Sena, which co-governs Maharashtra with the BJP,
has backed the actor
, saying he should not be targeted for his religion.