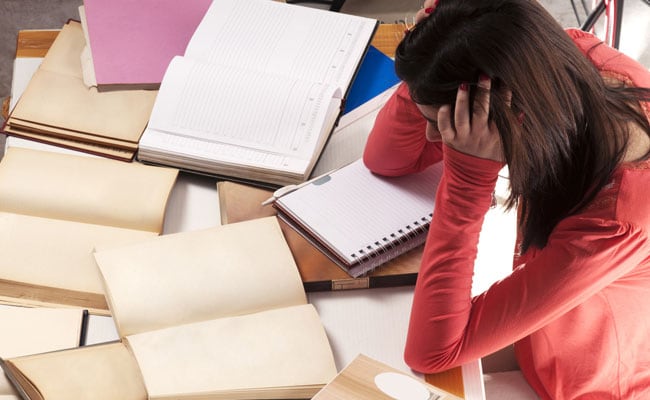 Thiruvananthapuram:
No, this one is not perhaps a case of paper leak. A class 10 student in Kerala's Kottayam has alleged that she was handed a Maths question paper, which was entirely different from what her friends who took the exam got.
Ameeya Saleem, 16, a student of Kottayam Mount Carmel Vidyaniketan, claims she got a question paper from 2016.
"While returning in the school bus after the exam on March 28, all of us were discussing the answers. And that's when it hit me that the questions I answered were entirely different from the questions the other students in the bus did. I told the school authorities, who immediately sent a complaint to the regional office of
CBSE
," Ameeya told NDTV.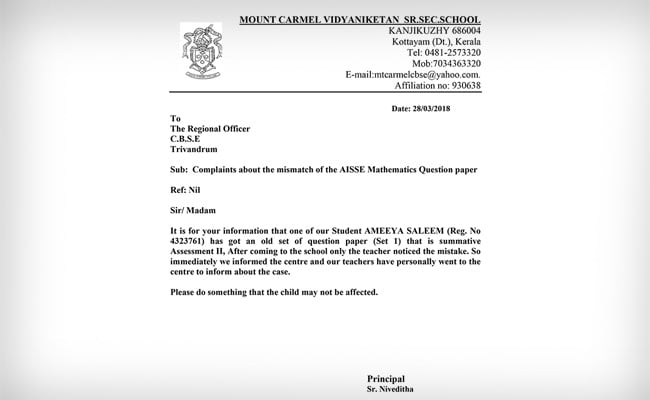 In the complaint, the school authorities wrote to the Central Board of Secondary Education (CBSE) that the question paper Ameeya got is of a previous year. Ameeya said her brother, who appeared for Class 10 Boards in 2016, answered the same Maths paper and they have compared the ten questions.
After the Class 10 CBSE Maths
paper leak fiasco,
most schools were expecting a re-examimation and Ameeya was also told the same. But later, the education minister, Prakash Javadekar said only students based in Delhi and Haryana will have to appear for re-exam of the Class 10 Maths paper, if the
police investigation
indicates a "large-scale leak". Ameeya now has written another complaint to the CBSE, on Saturday.
"I want my answers to be evaluated specifically for the previous year's question paper I got and not the question paper everyone else got. Or else, I want a re-examination," Ameeya Saleem told CBSE in her complaint. She is yet to hear from the board, while her school authorities have has taken her statement on record.