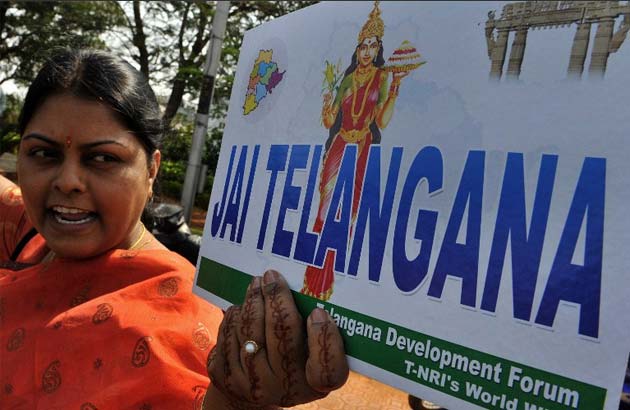 New Delhi:
Telangana, one of the three regions of Andhra Pradesh, will be carved out as India's 29th state; the IT hub of Hyderabad will be a common capital for the next 10 years, the Congress said today.
The decision to create a Telangana state, a process that's likely to take six months, was cleared this evening first by the parties in the ruling coalition and then by the Congress's powerful Working Committee.
While the Centre will seek the Andhra Pradesh Assembly's comments and feedback, its suggestions are not binding on the Centre, stressed Congress leader Digvijaya Singh. A bill that creates the new state will have to be passed by Parliament.
The decision for a separate Telangana state was taken by Congress president Sonia Gandhi on Friday. Before and after that, the party had prepped carefully to blunt extreme protests and resignations of its members who belong to the regions of Rayalaseema and Coastal Andhra, collectively referred to as Seemandhra.
"We are drinking poison for the sake of the Congress," said Rudraraju Padmaraju, the chief whip of the Congress in Andhra Pradesh. But like others, he conceded that resigning from the state legislature will only benefit the opposition.
Of Andhra Pradesh's 42 parliamentary seats, almost half lie in Telangana; by acquiescing to popular sentiment, the Congress is hoping for a windfall in the national elections, now just months away.
Over the next few months, the Centre will ensure that the concerns of the residents of Telangana and Seemandhra are addressed and resolved within "a specified time frame". The focus will be on how to distribute resources like water, electricity and revenue between the old and new states.
Telangana, the largest of the three regions in Andhra Pradesh, contributes more than 60 per cent to the state's revenue and is home to 40 per cent of its population. In comparison, Coastal Andhra accounts for 14 per cent of the state's earnings; Rayalaseema brings in just four per cent.