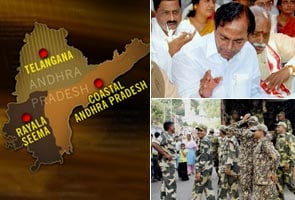 Hyderabad:
Schools and colleges remained closed at many places in Telangana region of Andhra Pradesh today following a shutdown call given by the Telangana Joint Action Committee (JAC) to protest the alleged lathicharge on students at Osmania University.
The JAC called for shutdown of educational institutions in the region against the alleged police action at the varsity on Thursday. The students were agitating against the Srikrishna Committee recommendations on the Telangana issue.
The students of the University had called for a general bandh in the region today but the political JAC appealed only for closure of educational institutions. The 'Sankranti' vacation for schools and colleges starts from tomorrow.
Life remained unaffected in Hyderabad and other places in Telangana and no reports of any untoward incident were received. Commercial establishments were open and public transport buses were running on schedule.
The JAC also asked government employees in Telangana to undertake lunch-hour protest in their offices today in support of the demand for introduction of a bill for formation of seperate Telangana in the budget session of the Parliament.